Pop Orders Aerobics Comedy From Workaholics Co-Creator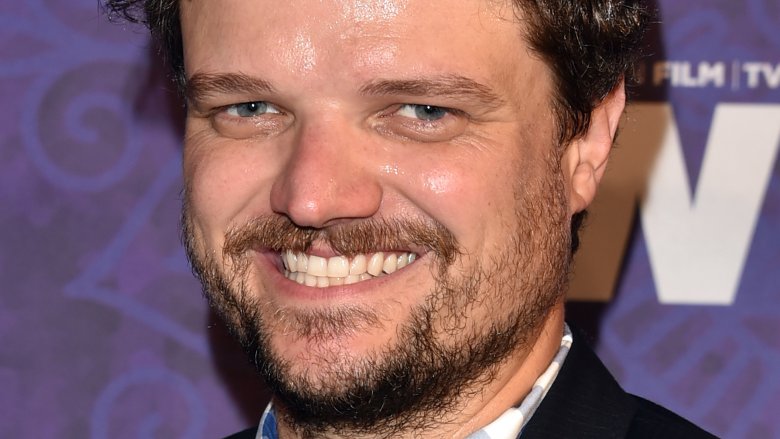 Getty Images
Pop is getting physical. According to The Hollywood Reporter, the cable network has ordered a new modern-day aerobics comedy from Workaholics co-creator Connor Pritchard and Feed the Beast's Ben and Dan Newmark.
The comedy, aptly titled Let's Get Physical, is set to star Breaking Bad's Matt Jones as Joe, the son of fitness legend Colonel Tom Force, also known as "the Godfather of Aerobics." joe has spent 20 years amassing unhealthy addictions during his time as the lead singer of South Padre Island's third best cover band, but he will have to find a way to reconcile his upbringing with his current lifestyle when his father unexpectedly passes away and he inherits his broken-down family gym.
Joe's efforts to get the gym back on track will be complicated further by his rival Barry Cross, who will be played by Silicon Valley's Chris Diamantopoulos. Barry is a fitness guru who years ago beat Joe in the National Aerobics Finals. He has since started his own elite gym chain called the Matrix, and he has his eyes on taking the family fortune away from Joe.
Also in the cast is 90210's AnnaLynne McCord, who plays Joe's ex-girlfriend and Barry's current wife, Claudia. Claudia is a tech-savvy businesswoman who is responsible for the computer software that makes the Matrix so successful. In public, Claudia is a dutiful wife and brand promoter, but in private, her interactions with her husband are a whole different story.
"Let's Get Physical is a contemporary self-aware comedy inspired by the aerobics fad that set fitness crazes in motion across the nation," said Pop executive vice president of original programming Justin Rosenblatt. "The show features characters that are distinctive, full-of-heart and played by a dream ensemble cast with undeniable chemistry."
"We are thrilled to start production on this hilarious new series, which completely captures the zeitgeist of the '80s in all the right ways," added executive producer John Morayniss (Saving Hope). "Alongside our outstanding partners, Ben and Dan Newmark, Connor Pritchard, [executive producer] Michael Rosenberg and Pop, we look forward to audiences 'getting physical' with us next year."
Pritchard and the Newmarks are set to executive produce Let's Get Physical alongside Morayniss and Hell on Wheels' Rosenberg. Production on the eight-episode series is set to begin in Halifax, Nova Scotia next month, with the show hitting the air waves at some point in 2018. While we wait, see some of the amazing TV shows you have to look forward to this year.