The Eye-Popping Amount Of Time It Took To Make A Single Episode Of Futurama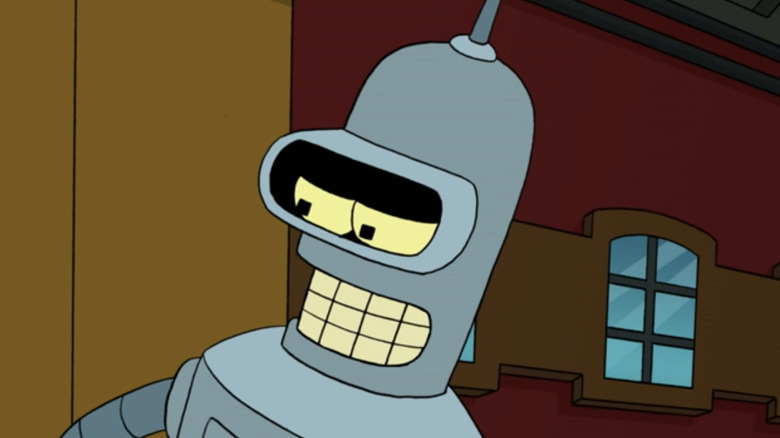 Comedy Central / Hulu
It's official: "Futurama" is coming back. As reported earlier this year by Variety, the streaming service Hulu has ordered another 20 episodes of the beloved sci-fi comedy series –- news that no doubt came as a welcome surprise to fans who have seen the show canceled twice already. The reboot will see most of the main cast of the series returning, including Billy West as Fry, Katey as Leela, and of course John Dimaggio as Bender – the latter of whom only recently agreed to reprise his role as the charismatic robot after initially declining the part.
Longtime fans of the series will no doubt hope that the revival will capture all of the wit, charm, and sci-fi madness that made the original run of "Futurama" so spectacular. Indeed, there are many who consider "Futurama" to be among the best animated series of all time, mainly due to its unique blend of absurd humor and high concept sci-fi storylines — something that shows like "Rick and Morty" would attempt to replicate later on. 
There's no doubt that longtime fans of the series can't wait to see what this latest revival will bring to the table. However, when you realize just how long it takes to make a single episode of "Futurama," it becomes apparent that those fans might be waiting for much longer than you'd expect.
It takes nearly a year to complete one episode of Futurama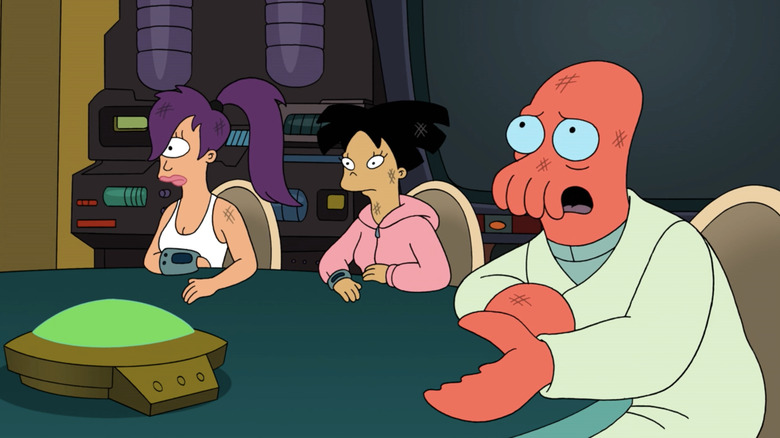 Comedy Central / Hulu
Animation takes a long, long time, and "Futurama" is no exception, particularly given the show's complexity. During a 2012 interview with The Atlantic, "Futurama" co-creator David X. Cohen revealed that it takes about one year to complete an episode. "It's usually somewhere in the vicinity of a year from the beginning of a Futurama episode to the day when you can see it on TV," Cohen explained.
According to Cohen, any given episode of "Futurama" will start with a story idea that is passed along to a writer for a first draft. That first draft is then vigorously reviewed by the writers' room — every sentence is analyzed, in intensive detail — until they are satisfied with it, at which point the script will be passed along to the actors. After that, the actors will come in for a table read — at this point, they can workshop their lines alongside the writers — and they record their lines "like a radio show."
Those recordings are shipped off to the animators, who spend the next six months finalizing the animation and coloring of the series. It's a grueling, lengthy process to get a single episode completed, though it's a process that's undeniably necessary in order to meet the same level of quality we've come to expect from "Futurama" ... and with that in mind, given how beloved "Futurama" has become, hopefully the revival will take just as long.