How Bruce Willis Got Michael Clarke Duncan Cast In The Green Mile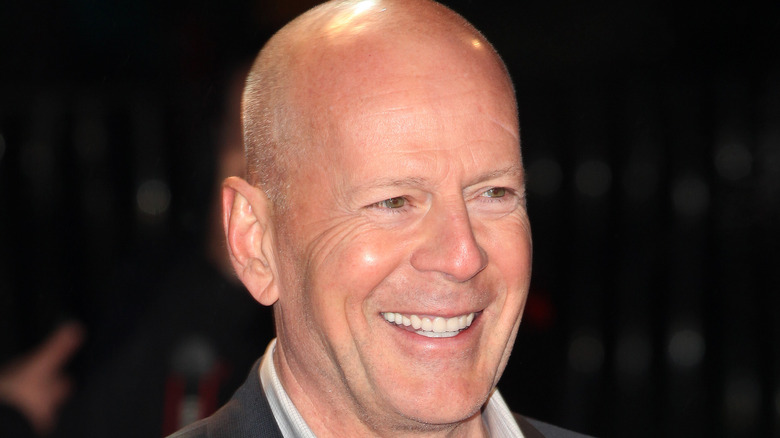 Featureflash Photo Agency/Shutterstock
Though Michael Clarke Duncan had been landing small roles for years prior to giving his Oscar-nominated performance in Frank Darabont's 1999 adaptation of Stephen King's "The Green Mile," the critically-celebrated film was undoubtedly what put the actor on the Hollywood map. In the film, as in King's novel, Duncan's John Coffey is imprisoned on circumstantial evidence for the murder of two young girls, but prison guard Paul Edgecomb (Tom Hanks) becomes convinced both of Coffey's innocence and of the kind and gentle inmate's his ability to perform divine miracles. 
In his review of the film, Roger Ebert called Darabont's directing "Dickensian," and referred to Duncan's embodiment of his character as "a performance that is both acting and being." The Academy Award for Best Supporting Actor that year went to Michael Caine, for his performance in another book adaptation, "The Cider House Rules" (via Oscars.org), but anyone who saw the film would be hard-pressed to forget Duncan's standout portrayal of the supernaturally gifted and wrongfully convicted death row inmate. 
Despite "The Green Mile" being the film most associated with Duncan's early career, it wasn't his first role in a major motion picture. That honor goes to Michael Bay's 1998 disaster film — or, arguably, Aerosmith music video — "Armageddon." In addition to providing a silver screen "in" for the would-be star, the blockbuster introduced him to the man and friend whose appreciation for the actor helped lead to Duncan's casting in Darabont's film: Bruce Willis. 
Bruce Willis insisted the role of John Coffey was right for his friend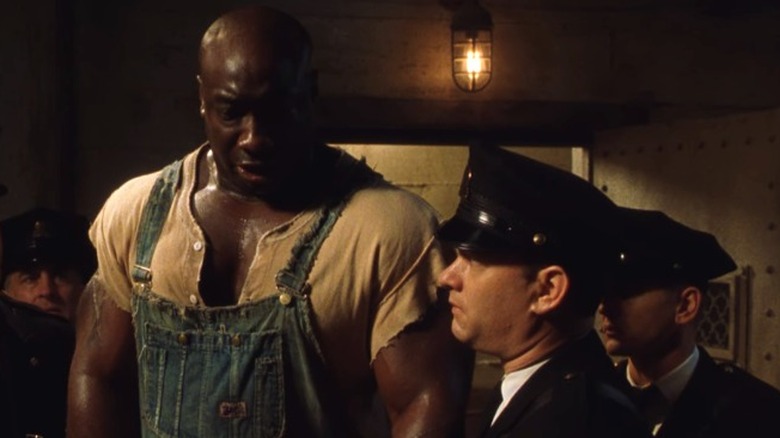 Warner Bros./Netflix
As The Los Angeles Times reports, in a 2001 interview with the Ottawa Citizen, Duncan credited Willis with helping him land the role of John Coffey. "Bruce told me, 'Michael, I've just read this script and you are this guy John Coffey. I just know it.'" Willis then made good on his promise to call Darabont (who would later spearhead "The Walking Dead" on AMC), and the rest is Hollywood history. 
Of course, it was Duncan himself, and not Willis' networking, that ultimately convinced Darabont to cast a then-unknown actor as one of two lead protagonists in his film. As Darabont said in an interview with the American Film Institute (wherein he references Willis' role in setting up the audition) Duncan's ability to project a sense of kindness was something the director couldn't get out of his head. 
That Willis should have an impact on Duncan's career didn't surprise the actor, who — while promoting his and Willis' then-upcoming film, 2000's "The Whole Nine Yards" — told Larry King that his former co-workers used to joke about just such a turn of events. Duncan, who once worked in Chicago digging line ditches for the gas company, once said, "I'd be like six feet below the surface of the earth on this big main...they'd say, 'Hey, Big Mike, Bruce Willis is on line two. He wants you to do a movie. And everybody would crack up" (via CNN). 
Clearly, it was Duncan who got the last laugh.