Why Jamie Farr Felt Like MASH's Max Klinger Was Like A Cartoon Character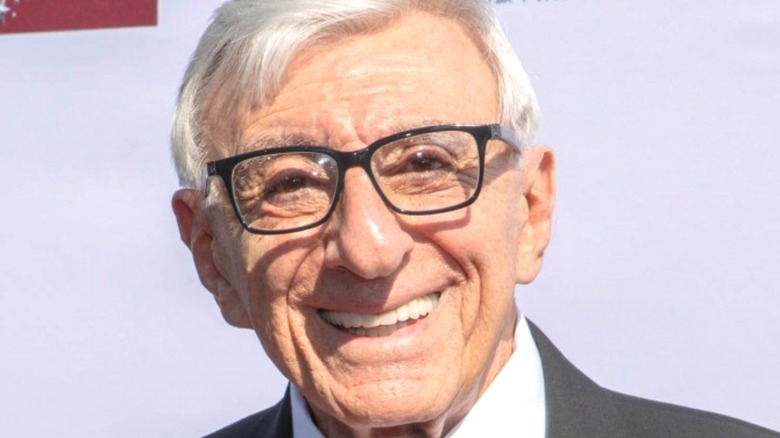 Eugene Powers/Shutterstock
Actor Jamie Farr nailed his first credited role in "The Blackboard Jungle," but just when he'd started an acting career, he got drafted. In fact, Farr is one of three "M*A*S*H" actors to actually serve in the military during the Korean War alongside Alan Alda and Mike Farrell. However, he mainly worked in media creating training films (via Military).
During the late 1950s, Farr was a regular on "The Red Skelton Show," where Red became a great friend and benefactor to the young actor (via Television Academy), and in "The Danny Kaye Show." For many years, he did small parts on shows like "Hazel" as well as commercials. The actor was only supposed to be doing one episode when he appeared on "M*A*S*H," but was so funny that he was asked back for Season 2, finally becoming a regular in Season 4.
Farr ended up playing Corporal Max Klinger until the end of the series and later said that he thought of Klinger as a living cartoon. Here's why.
Jamie Farr felt like he could do anything as Klinger
A running gag (one that hasn't particularly aged well) with Klinger is that he's a soldier who regularly cross-dresses so he can get a Section 8 discharge from the army. The company clerk doesn't actually like doing it but is seen in wedding dresses, movie costumes, and more. Over the years, however, Klinger shows more of his resourcefulness and sensitivity, especially when he takes over Radar's (Gary Burghoff) duties at the 4077th.
In a 2019 interview with Studio 10, Jamie Farr said that Klinger "was like a cartoon character...You could do anything with it and you'd accept it. You'd say, 'That's OK. That's Klinger.'" The actor liked that the soldier remained utterly unpredictable even several seasons in: "The cast always said, 'What is he going to do to get out next?'"
In the last episodes of the series, Klinger gets engaged to Soon Lee Han (Rosalind Chao), a Korean refugee. Ironically enough, he's finally free to leave Korea after the war ends but decides to stay to help Soon find her family. He got to reprise his role on "AfterM*A*S*H" for two seasons but feels lucky to have played the anarchic clerk. Farr told We Are The Mighty that "I am not some handsome guy like Rock Hudson or a star carrying movies, so I am proud to have just been a working actor."