How Much Money Did Cote De Pablo Actually Make From NCIS?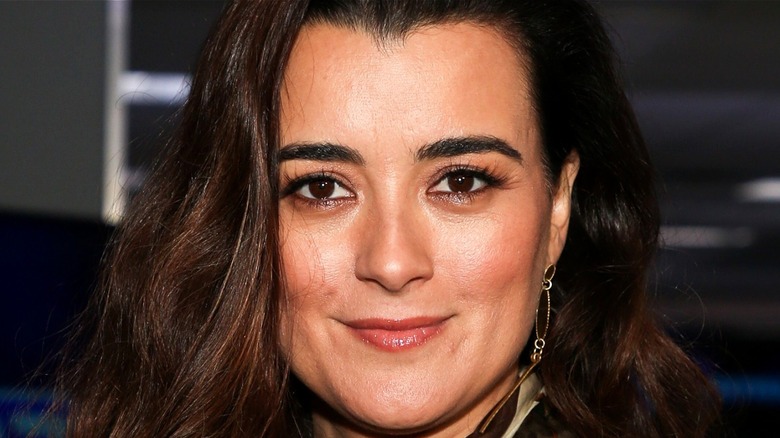 Paul Archuleta/Getty
"NCIS" is one of the longest-running procedurals on CBS and throughout its nearly two-decade run has launched a series of successful spin-offs like "NCIS: Los Angeles" and "NCIS: New Orleans," which have been majorly successful in their own right. The series, which debuted in 2003, first started off as a spin-off of "JAG." Throughout its 18 seasons and counting, the series has featured a revolving door of stars who have lent their talents to the ever-popular police procedural.
Fans of the series remember the days when NCIS Special Agent Ziva David co-headlined the show. A former Israeli Mossad agent, David quickly became a fan-favorite character when she joined the series in Season 3. Played by Cote de Pablo, the NCIS agent appeared as a main character on the show until Season 11. She briefly returned for Season 16 and Season 17, concluding her arc as David, who was presumed to have died.
One of the most popular stars to have graced "NCIS," it's hard not to believe that CBS must have fought hard for de Pablo to stay on as David. With "NCIS" being a huge money-maker for the network, one can't help but wonder how much of the show's budget was allocated towards de Pablo.
Cote de Pablo reportedly made $120,000 per episode
Ziva David is treated by fans as one of the core, original members of "NCIS," despite showing up in Season 3. With the character and her relationships with the rest of the crew so integral to the heart of the show, it's expected that CBS must have given Cote de Pablo a healthy chunk of change throughout her 150+ episodes as the character.
The actor reportedly began negotiations for a pay bump after Season 9 of the CBS series wrapped up. Deadline reported in 2011 that de Pablo managed to score an impressive raise, wracking up a fee of $120,000 per episode. It's unclear how much de Pablo was making prior to her raise, but the outlet described her pay bump as "significant". According to Celebrity Net Worth, de Pablo's net worth is reportedly around $6 million, a number that was likely padded out due to her "NCIS" salary.
Since retiring from "NCIS," de Pablo has gone on to star in Antonio Banderas's "The 33," which follows the events of the 2010 mining disaster in Chile, and the CBS miniseries "The Dovekeepers," an adaptation of the book of the same name.
While the star hasn't appeared in "NCIS" in years, fans can't help but wonder if de Pablo and the creative team at CBS have another surprise appearance up their sleeves.