The Home Improvement Team Wanted This Surprising Guest Star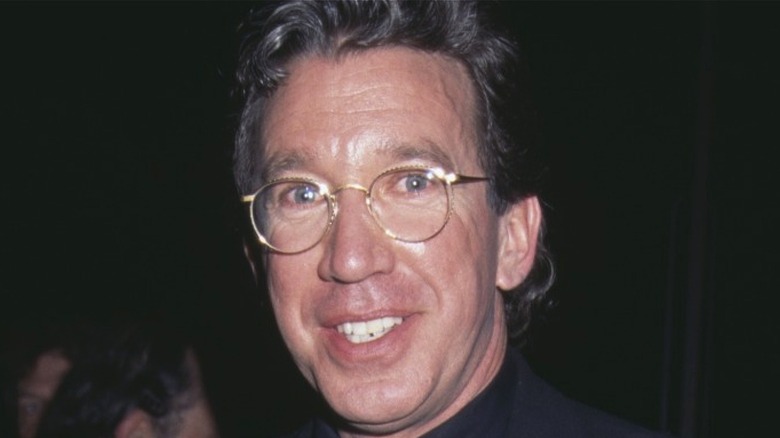 Michael Ochs Archives/Getty
"Home Improvement" was one of the most popular sitcoms of the '90s, ending its eight-season run with a finale that brought in over 35 million viewers in 1999 (via People). Despite the love it got from audiences all across the world, the sitcom never went on to win any Emmys for its acting or writing.
The series notably featured everyday funnyman Tim Allen before he became a successful film actor with roles in films like "The Santa Clause," "Galaxy Quest," and the voice of Buzz Lightyear in "Toy Story" (via IMDb). The series, which aired on ABC for nearly a decade, was praised at the time of its premiere for its sharp writing and the chemistry between its stars (via Rotten Tomatoes).
In the series, Allen plays Tim Taylor, a mild-mannered family guy who also hosts his own home improvement show called "Tool Time." Each episode sees Taylor navigate issues and situations at home with his family, while simultaneously recording his own reality series, which he co-hosts with Al Borland (Richard Karn).
Each episode dealt with an entirely new issue at home, as well a different home improvement project. While the series wasn't known for many celebrity cameos, official government documents reveal that the creative minds behind "Home Improvement" actually reached out to a political big hitter at the time in an effort to have her guest star on the series.
Hillary Clinton almost appeared in Home Improvement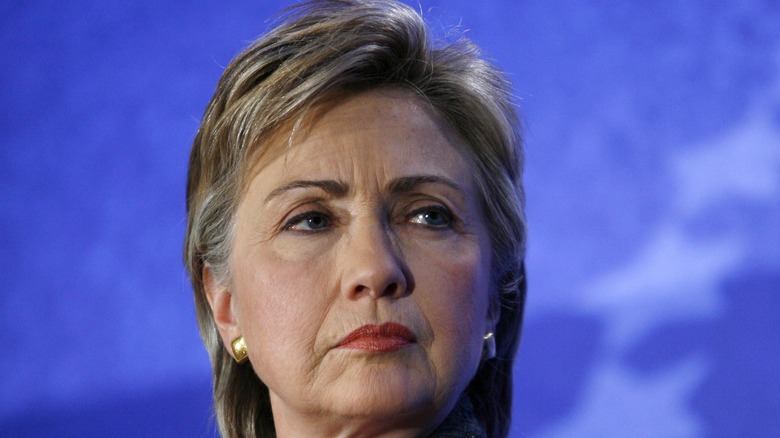 stocklight/Shutterstock
Documents released from the White House revealed that then-first lady Hillary Clinton was being courted by the "Home Improvement" creative team for a guest appearance (via Politico). The "Home Improvement" team began to seek Clinton in 1995, while her husband, Bill Clinton, was in his first term as president. Notably, "Home Improvement" didn't just want Clinton to star in an episode — they wanted her creative input! The document, a memo to Clinton's then-chief of staff Maggie Williams, revealed that the folks behind the ABC series were willing to do an episode on any social topic that the first lady was interested in.
The memo to Williams suggested that the team should consider a guest appearance in order to boost Clinton's relevancy. "The outreach would be enormous and it would present Hillary in a very likable light I believe," the memo read. "Although I have some concerns that it diminishes the role of first lady by going on a TV sitcom, it is probably worth weighing it against what we believe we might be able to gain by such an appearance politically and image-wise."
Ultimately, Clinton didn't follow through with the "Home Improvement" cameo for unknown reasons. It is disappointing that one of America's leading figures didn't join forces with Tim Allen — it would have made for an iconic moment in television history. However, while that cameo didn't pan out, First Lady Michelle Obama later appeared in "iCarly" and "Black-ish" (via IMDb).