The Real Meaning Behind The Title Of Peaky Blinders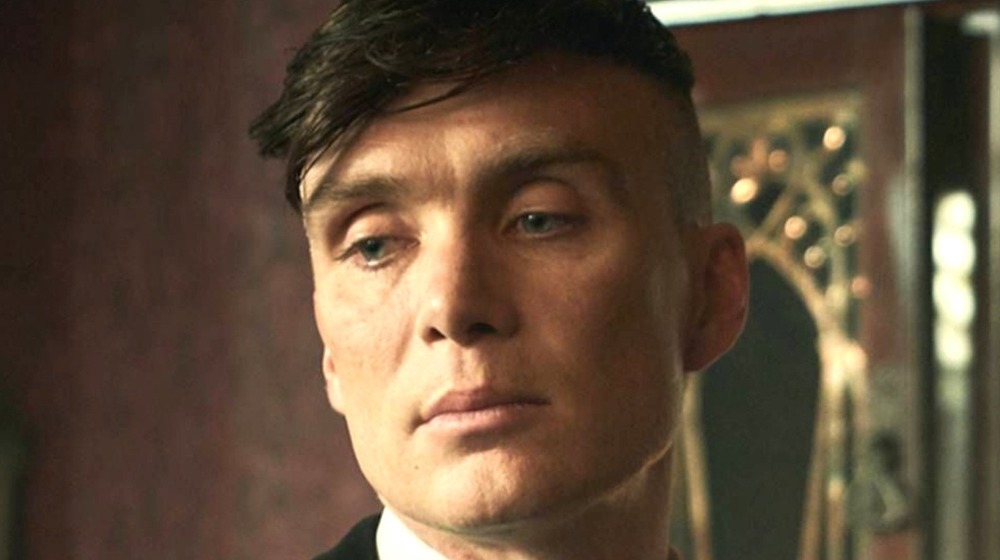 Netflix
After proving a huge hit in the United Kingdom, Steven Knight's historical drama series Peaky Blinders also garnered rave reviews around the world. Starring Cillian Murphy as Tommy Shelby, the head of the Shelby gang of Small Heath in Birmingham, England, Peaky Blinders follows Tommy's journey to build a legitimate empire in the aftermath of World War I. The colorful cast of characters has made for truly brilliant TV, drawing in stars such as Tom Hardy's Jewish gang leader, Alfie Solomons, and Adrien Brody's mafioso Luca Changretta.
Surprisingly, the gang really did exist from the 1890s up until around the 1910s, and there's an interesting urban myth behind their name. As seen in the series, the gang members can be spotted from afar thanks to their signature peaked caps, which have razor blades sewn into them as an extra weapon when scrapping with their enemies. Rumors swirled that the gangsters actually headbutted their victims, blinding them with the razors. 
The gang was very real, even sending letters to British newspapers in 1890 announcing themselves as the "Small Heath Peaky Blinders" to take credit for a brutal attack. The series also uses a number of real historical figures in its story, like Winston Churchill and fascist figure Oswald Mosley, but Tommy Shelby is a completely fictional character. But a fan theory behind those razor blade caps and the gang's name is also fictional.
The Peaky Blinders hats were a fashion choice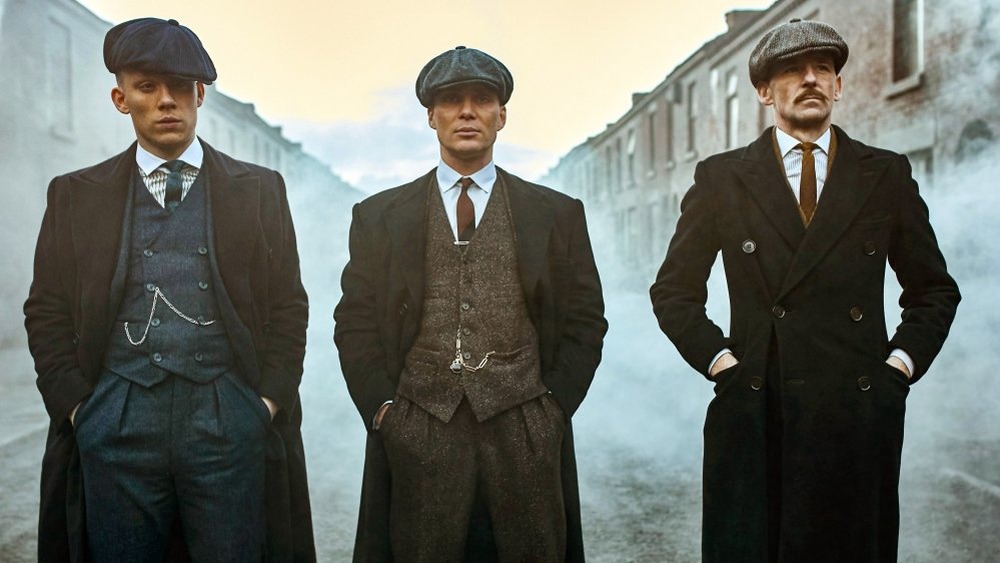 Netflix
Regarding the myth surrounding the name of the Peaky Blinders gang, Professor Carl Chinn appeared on the History West Midlands YouTube channel to explain that he doesn't think the name comes from the gang's violent misdeeds. Chinn explained that "Peaky" is a reference to the actual cap itself, while "Blinders" refers to their fashionable dress sense. 
The ending of Peaky Blinders season 5 leaves Tommy Shelby's fate uncertain. Tommy's mental health continues to deteriorate amid hallucinations of his dead wife, Grace, trying to convince the gang leader to kill himself. The former soldier has always struggled with his guilt and grief throughout the series, and it's possible that season 6 (which is currently in production) could see his end. 
Steven Knight has already confirmed that season 6 will be the show's last installment on TV. It's not all bad news, because the executive producer also revealed that a Peaky Blinders movie will follow up the final season.