The Real Reason Michael Learned Left The Waltons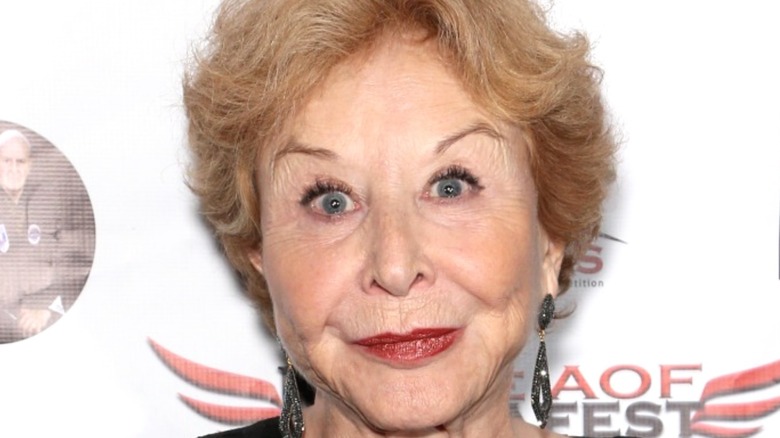 Gabe Ginsberg/Getty
With the classic ending phrase "Goodnight, John Boy," the historical drama "The Waltons" became a staple of CBS for nine seasons until it ended in 1981. The hit series, which focused on a Depression-era family in rural Virginia, scored several Emmys, including an outstanding drama series statue in 1973 (via Emmy Awards).
The series was based on the memories of creator Earl Hamner, who based the character of John-Boy (Richard Thomas) on himself (via NPR). The Walton family includes John (Ralph Waite) and Olivia Walton (Michael Learned) and their seven children. The group lives together and struggle to put food on the table in tough times, but are also in a friendly rural community where people try to help each other out. At one point, Hamner narrates via voiceover that "It was a poor time. But in it, we were richer than we knew."
Behind the scenes, however, some of the actors weren't always content being a part of "The Waltons." Here's why Michael Learned eventually left the series.
Michael Learned didn't like TV acting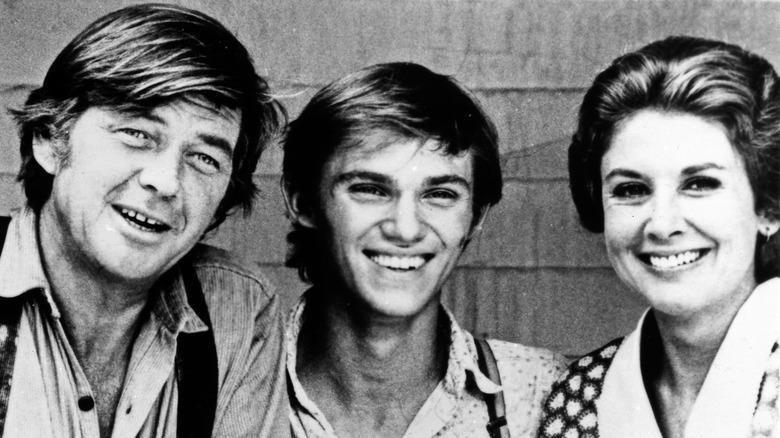 United Archives/Getty Images
Originally played by Patricia Neal in the "Homecoming" TV film (via Gold Derby), Olivia (Michael Learned) is the loving and patient wife of John Sr., the tough Walton patriarch. Olivia is kind but also firm about using discipline with the kids, even if it simply means reading the Bible.
However, after the Season 8 episode "The Waiting," the character wasn't seen again for the rest of the series. The show indicates that she's being treated for tuberculosis in Arizona, but Learned didn't return to Walton's Mountain until the reunion films. So why exactly did Olivia disappear from "The Waltons?"
As it turns out, it was Learned's decision, as she was exhausted by the "stop and start" nature of television productions: "In a scene where there's any real emotion, it's very hard to dredge that up and then be stopped and then wait for half an hour and then dredge it up again" (via The Washington Post). Playing such a famously sweet character took its toll as well, and Learned felt that "there are times...when I just want her [Olivia] to get off my back."
Still, Learned told Fox News years later that she regretted leaving because, with only 36 episodes left, "it probably would have been better to complete the whole show." That might have been why she did come back as an older, wiser Olivia in the "Waltons" TV films.