The MASH Character You Likely Forgot Andrew Dice Clay Played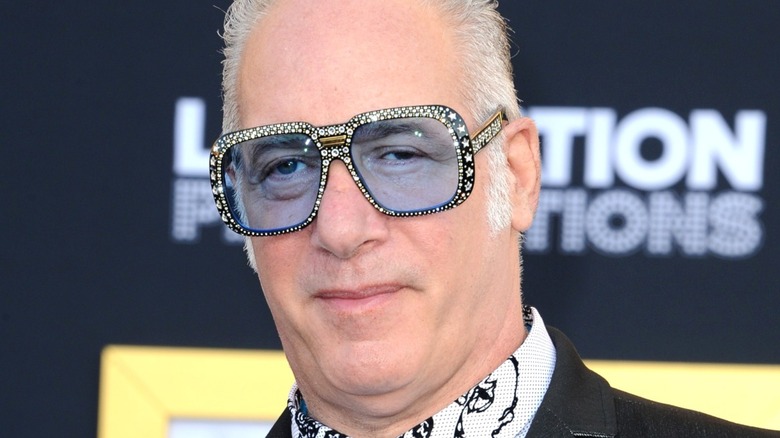 Tinseltown/Shutterstock
Most people likely know comedian Andrew Dice Clay for his infamously raunchy stand-up comedy routines. Of course, while the comic's glory days are most assuredly behind him now, many fans still remember the Diceman from his heyday. Indeed, back in the 1990s, Clay accomplished everything from setting records as a comedian in Madison Square Garden (via New York Facts) to earning the ire of multiple stars of "Saturday Night Live" (via Vulture).
However, this talented performer's abilities actually extend well beyond his best-known nursery rhymes. In fact, throughout the course of the last four decades, Clay has also appeared in more than 40 different film and television productions (via IMDb). Clay's list of on-screen credits includes everything from 2018's "A Star is Born," in which the actor played opposite Lady Gaga, to 2022's "Pam & Tommy," in which the actor portrayed Louis "Butchie" Perraino.
Interestingly, a quick look at Clay's many credits also reveals a surprising and noteworthy first television appearance in the iconic CBS series "M*A*S*H."
The Diceman played Corporal Hrabosky
According to IMDb, one of Andrew Dice Clay's earliest television roles came courtesy of "M*A*S*H" Season 11, Episode 2 ("Trick or Treatment"). In the second episode of the final season of the legendary series, the Diceman plays the role of Corporal Hrabosky, a United States Marine who appears on screen at the 4077th Mobile Army Surgical Hospital in Uijeongbu, South Korea around the time of a particularly raucous Halloween party.
The audience first meets Hrabosky in the direct aftermath of his drunken holiday celebrations. As Captain B.J. Hunnicutt (Mike Farrell) patches up a minor head wound for Hrabosky, the Marine recounts his daring tales of danger. As Hrabosky tells it, he and a friend were in a backwards jeep race when he swerved to avoid hitting a chicken. While he succeeded in avoiding the one chicken, he sadly crashed full speed into a nearby chicken coop, killing many chickens and resulting in his injury. While Hunnicutt doesn't appear overly amused by the corporal's story, he is accepting of the Marine's situation and does his best to help him. 
Notably, this episode also featured a quick appearance by future "Cheers" alum George Wendt.