The Han Solo Movie Title May Have Been Leaked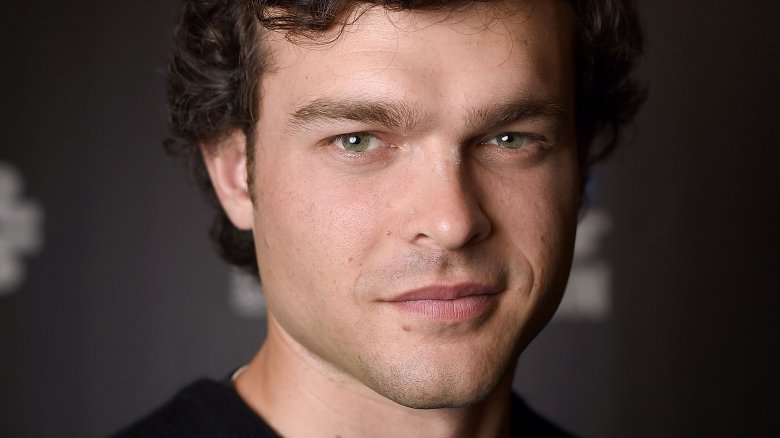 Getty Images
It turns out that all of that secrecy over the title of the upcoming young Han Solo Star Wars anthology film may have been for nothing. A new leak of an upcoming LEGO catalog describing toys based on the film may have revealed the long kept under wraps title, and it's a little bit underwhelming: Han Solo: A Star Wars Story. (via Twitter)
The A Star Wars Story suffix has been used before on Rogue One, so that makes sense, but the primary title just being Han Solo raises questions about why the name has been kept a secret for so long. While it's possible that Lucasfilm just hadn't settled on a title yet, the fact that the title has been kept quiet this far into production is really ramping up to a much bigger reveal than just Han Solo: A Star Wars Story.
Of course, while the title remains a mystery, there has been quite a lot to talk about surrounding the Han Solo movie. The movie was the source of a lot of controversy after the firings of directors Phil Lord and Christopher Miller, who were kicked off the project due to reported conflicts with Lucasfilm president Kathleen Kennedy and screenwriter Lawrence Kasdan, despite being just a few weeks away from completing filming.
Oscar-winner Ron Howard has since taken over the project, and he has been hard at work getting the movie back on track. (This includes frequently posting glimpses at the set to his social media accounts, all using the "untitled Han Solo movie" title.) However, while his reshoots are said to make the movie fit more into the Star Wars mold, they have come at a cost, with the film losing The Wire's Michael K. Williams due to scheduling issues. 
While we don't know the title for the young Han Solo movie for sure yet, we do know that it is set to star Alden Ehrenreich as the title character, with Emilia Clarke playing the female lead, Donald Glover playing a young Lando Calrissian, Woody Harrelson playing Han's criminal mentor, and Joonas Suotamo playing Chewbacca. Phoebe Waller-Bridge and Thandie Newton also star in the movie, which has a May 25, 2018 release date. In the meantime, read up on what really went down behind the scenes of the movie's dramatic director shake-up.