The Real Reason Chris Klein Left The Flash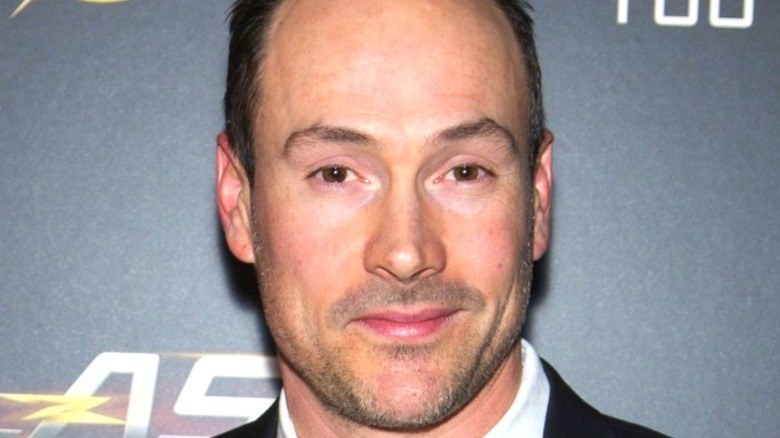 Phillip Chin/Getty
Now more than two decades into his career, Chris Klein has tasted a little bit of everything Hollywood has to offer. Klein, of course, had a major breakout year in 1999 after appearing in the Oscar-nominated indie "Election," and the iconic high school comedy "American Pie." However, the ensuing years have been a bit of a tilt-a-whirl for Klein, with the actor turning up in hits and misses on screens big and small.
Circa 2018, however, Klein scored one of his best small-screen gigs to date when he took on the role of meta-human baddie turned not-so-baddie Orlin Dwyer (aka Cicada) in The CW's superhero series "The Flash." Klein debuted the character in the season 5 opener, and went on to appear in a total of 16-episodes throughout, including the season's harrowing finale. Unfortunately, Dwyer didn't make it out of the season alive, and Klein's version of Cicada never made another appearance on the series. Here's why Chris Klein ultimately left his villainous role on "The Flash" behind.   
Klein went from playing a superhero villain to playing a different sort of bad guy on Sweet Magnolias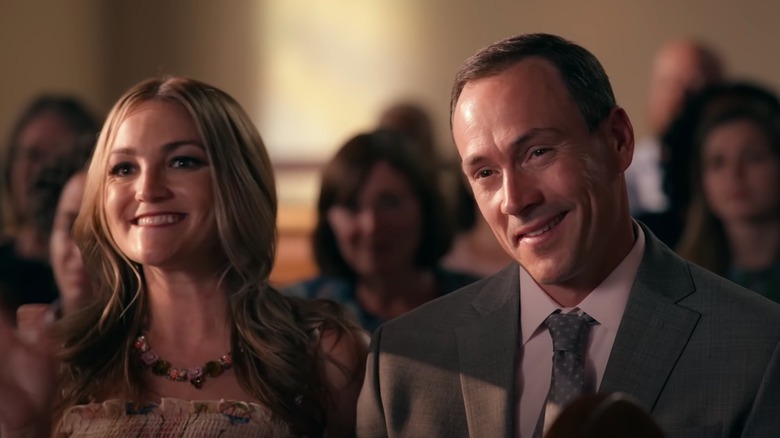 Netflix/YouTube
As for exactly why Chris Klein left "The Flash," this is a situation where the most obvious explanation is almost certainly the correct one: it was most likely just his character's time to die. That being said, it's worth noting that the actor landed his next big TV role very quickly after his time in the Arrowverse came to an end. Not long after his run on "The Flash" ended, Klein's tenure on Netflix's "Sweet Magnolias" began. 
Based on Sheryl Woods' beloved novels of the same name, "Sweet Magnolias" tells the story of three Southern women and lifelong friends (Joana Garcia Swisher, Brooke Elliott, and Heather Headley) as they navigate the various complexities of their adult lives. For Swisher's Maddie Townsend, that includes a messy divorce from Bill, the cheating husband who leaves her after getting his mistress (Jamie Lynn Spears) pregnant. Yes, Chris Klein opted to play the philandering husband on "Sweet Magnolias" after his departure from "The Flash." 
Not only that, the actor clearly relished the opportunity to play a distinctly human bad guy on the Netflix hit. He said of Bill in a 2020 interview with The Sun, "He's a human being. He's emotionally flawed, and he's complex, as we all are." Klein went on to add, "A lot of the question is, 'Is Bill good or bad?' That's up to the audience to decide. All I can do is say, 'This is what happened,' and portray it as truthfully as I can."
Given the show's Certified Fresh status, critics and viewers are clearly enjoying Klein's take on the character. And considering how things went for Bill in Season 2 of "Sweet Magnolias," it should be fascinating to see where he goes from here.