George R.R. Martin Says He Doesn't Watch Game Of Thrones Anymore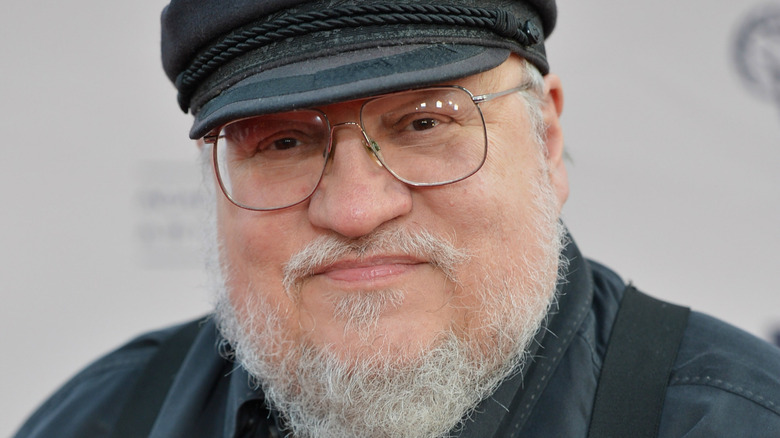 Getty Images
While Game of Thrones has brought record ratings in season 7, at least one significant person isn't watching.
George R.R. Martin, author of the A Song of Ice and Fire books the HBO series is based on, recently told Metro that he's just too busy to keep tuning in. Of course, that's understandable: he's been writing the next book, The Winds of Winter, for six years. Still, you'd think he could free up an hour every weekend or at least use his DVR. 
Although he doesn't say it, it's possible that Martin doesn't want to let the events of the show influence his own vision. After all, HBO series has already surpassed the storyline in Martin's novels and it will reach its own conclusion in 2018 or possibly 2019. In fact, some of the characters that have been killed off on the show will remain important figures in the upcoming book.
"The book series and TV adaptation go their separate ways," Martin said. "On the screen, characters are killed right and left. About 20 of them have died already, which are quite alive to me and will appear in a new book."
Rumor has it that The Winds of Winter will be finished next year, but Martin said he's not in a hurry and doesn't have a deadline. 
"I did not start to write slower over the years," he explained. "I was working on the first book for six years and four years on the second one. Fantasists who release their novels every year do not offer books of large volume. These are not [1,500] pages like mine, but, for example, 500. In addition, I have not become younger. Age does not add enthusiasm."
Meanwhile, Martin recently confirmed that he's working with writers on the potential Game of Thrones prequel spinoffs. Although he'd really like for everyone to stop calling them spinoffs. "I don't think it really applies to these new projects," he said. "What we're talking about are new stories set in the 'secondary universe,' to borrow Tolkien's term, of Westeros and the world beyond, the world I created for A Song of Ice and Fire. It is a world, and a pretty big one."
The 81-minute season 7 finale of Game of Thrones will air this Sunday (Aug. 27). If you missed the latest episode, "Beyond the Wall," check out our recap.