Saturday Night Live Will Likely Continue Live Coast-To-Coast Broadcasts Next Season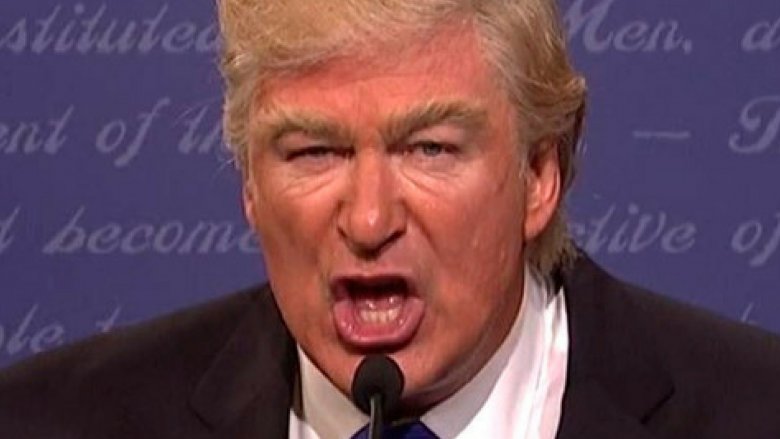 West coasters, rejoice. Saturday Night Live creator Lorne Michaels revealed in a recent interview with The Hollywood Reporter's Awards Chatter podcast that the show will likely continue to air live in all time zones next season.
The final four episodes of SNL's 42nd season were the first in the show's long history to air live coast-to-coast, with the change beginning with Jimmy Fallon's May 14th episode and continuing through the May 20th finale, hosted by Dwayne Johnson. Among those live coast-to-coast episodes, Melissa McCarthy's fifth outing as host brought the show its highest May ratings in seven years with 10.337 million viewers, while Johnson's finale was the most watched season capper since Justin Timberlake and Lady Gaga's episode in 2011.
Over the whole of the season, the change, along with the increased focus on political commentary, helped SNL achieve its highest ratings in 24 years, since the heyday of Adam Sandler, David Spade, and Dana Carvey. It also helped pushed the show to its most Emmy nominations ever, with nods for Kate McKinnon, Leslie Jones, Vanessa Bayer, Alec Baldwin, and more. The series tied with Westworld for the most nods.
"SNL, enjoying its most popular season in two decades, is part of the national conversation, and we thought it would be a great idea to broadcast to the west and mountain time zones live at the same time it's being seen in the east and central time zones," said NBC entertainment chair Bob Greenblatt when the show first began airing live coast-to-coast. "That way, everyone is in on the joke at the same time."
Michaels said that there were "two significant reasons" for the experiment, saying, "One was Bob Greenblatt wanted it, and the other was that social media was so [focused] on the show that if you were following Twitter you were hearing about it before you could see it." 
While Michaels said he was nervous about how a primetime market would respond to SNL's late-night humor at first, his fears have since been calmed, and he thinks that the live coast-to-coast broadcasts could be here to stay. "Who had any idea that it was going to be this kind of season?" he said of the show's most recent outing. "It had the same quality, for me, as the first season." 
Saturday Night Live will return for season 43 this fall. While we wait, read up on the untold truth of the show.