The Cast Of The Walking Dead Reacts To The Final Day Of Shooting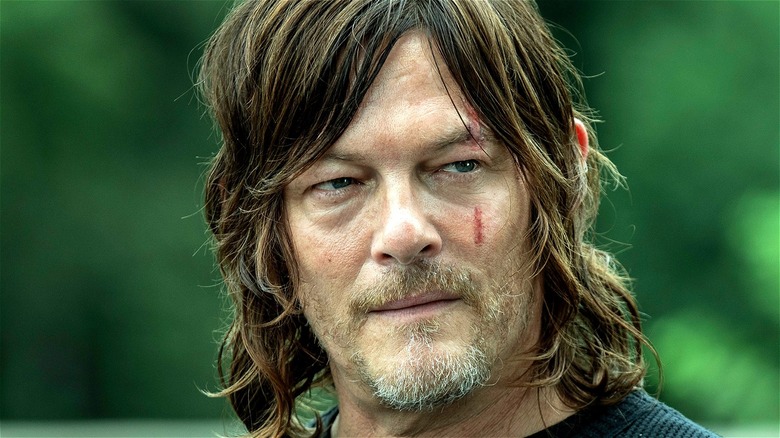 Jace Downs/AMC
"The Walking Dead" is currently in the midst of its 11th season, which will serve as its last. In total, then, by the time of its conclusion, the hit zombie series will have aired for over 150 episodes over the course of approximately 12 years (via IMDb).
The final episode of "The Walking Dead," however, won't be the last viewers see of many of the show's central characters. For example, one upcoming spinoff announced in March will reunite Maggie Rhee (Lauren Cohan) and Negan (Jeffrey Dean Morgan) for an entirely new adventure in the wake of the mainline show's conclusion. Following its announcement, a number of fans reported feeling spinoff fatigue, finding the prospect of what are now five upcoming "Walking Dead" shows to be excessive.
However, until its final episode — which is still moths away from premiering — "The Walking Dead" remains at the center the megalithic zombie franchise. Furthermore, "The Walking Dead" just hit a major production milestone, wrapping filming on Season 11, and thus the entire series. After completing their last day of shooting, many "Walking Dead" cast and crew members then went on to commemorate their hard work on social media. Here's what they had to say.
The Walking Dead cast and crew get sentimental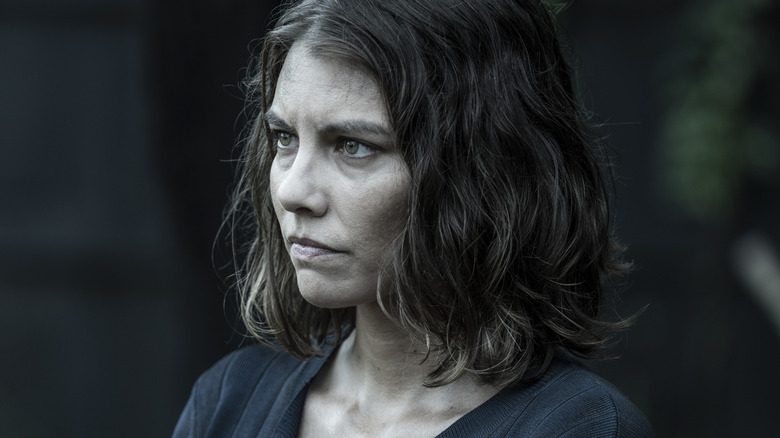 Jace Downs/AMC
On March 30, the official "Walking Dead" Twitter account posted, "Today is the big day! Filming for #TheWalkingDead is coming to an end. It's been an incredible 12 years and we hope all the amazing cast and crew have a fantastic wrap day," accompanied by photos of various cast members posing alongside one another taken over the course of those 12 years.
A considerable number of "Walking Dead" cast and crew members themselves then shared their own posts commemorating the show's final day of shooting. For example, Lauren Cohan posted a photo to her Instagram account of herself holding what appears to be a mug custom made for the "Walking Dead" staff, along with the caption, "I don't have the words right now, but I want to raise my cup to the crew of The Walking Dead. Thank you. 11 seasons. My heart is full."
Special makeup effects head Greg Nicotero, meanwhile, shared a video to his Instagram account in which he and Daryl Dixon actor Norman Reedus hug and commemorate their final day of work together on the show's set with both heartfelt emotion and an absurdist humor. Reedus himself likewise posted a clip on Instagram taken from one of the show's earlies seasons celebrating the show's recent achievement.
Now that filming has concluded, "The Walking Dead" will hit its last ever milestone ever when its series finale airs later this year.