Jared Leto Expected To Play Joker In Suicide Squad 2, Gotham City Sirens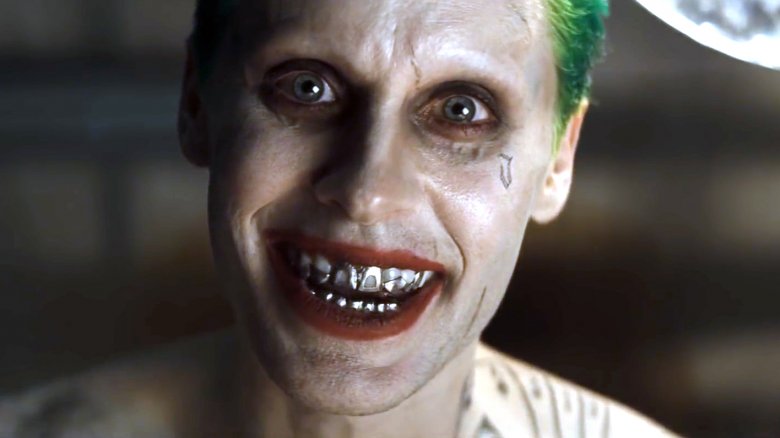 Warner Bros.
While The Hangover director Todd Phillips introduces a new Joker, the one we've already come to know will reportedly live on in the Suicide Squad universe.
It was revealed yesterday that Phillips will write and produce a movie that tells the origin story of the classic Batman villain, however, it'll be entirely unrelated to the existing DC extended universe. A new actor will be cast in the role, but as Deadline reports, Jared Leto is still expected to play the Joker in Suicide Squad 2 and the Harley Quinn spinoff Gotham City Sirens.
As for the new Joker movie, Deadline also says that Phillips is expected to direct, but that hasn't been confirmed. Martin Scorsese is also rumored to be a producer on the film, but The Hollywood Reporter said "his involvement is far from assured." The intention is reportedly to make a gritty and realistic crime movie set in Gotham City during the early '80s, more akin to Scorsese's Taxi Driver, Raging Bull, and The King of Comedy than the likes of Justice League or Wonder Woman. Since it would be an origin story, producers will likely look to cast a younger actor as the fledgling Joker.
Meanwhile, Leto has yet to confirm his involvement in Suicide Squad 2 and Gotham City Sirens. Just last month, he told Entertainment Tonight Canada, "Talking about Joker is like talking about Fight Club: unless you want to gargle your testicles, it's probably better to leave it."
There's still no director attached to the Suicide Squad sequel after David Ayer, who directed the first movie, walked away to focus on Gotham City Sirens. Rick Flag actor Joel Kinnaman told The Hollywood Reporter that production on Suicide Squad 2 could still begin next spring. 
Until we hear more, find out where Leto's version of the Joker ranks against previous incarnations.