Syfy's Tremors Reboot Lands Hannibal Director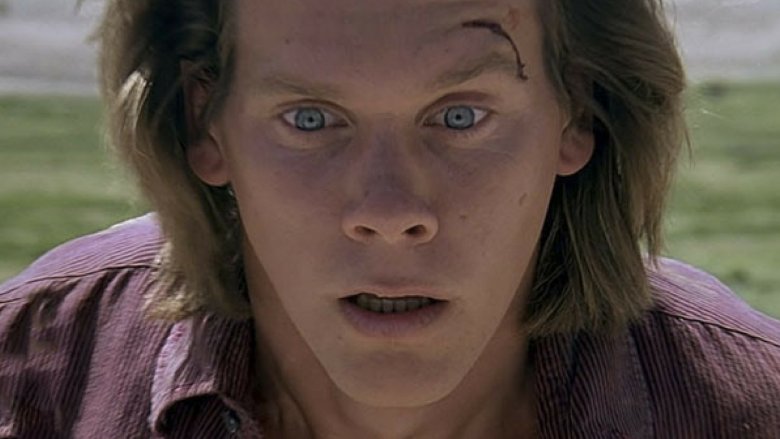 Syfy's Tremors pilot is moving forward with an experienced TV director at the helm. Deadline reports that Hannibal's Vincenzo Natali is set to direct the first episode for the upcoming reboot, which will feature original star Kevin Bacon reprising his role as Valentine McKee.
The original 1990s drama featured Bacon as a repairman forced to find a way to survive after discovering the Graboids, a group of giant, flesh-eating, worm-like monsters, in his small desert town. The revival is said to focus on McKee as he attempts to save the town once again, this time while battling age, alcohol, and a delusional hero complex.
The Secret Circle's Andrew Miller is set to serve as showrunner, and his involvement is likely a big part of the reason why Natali signed on to direct. The two were friends in high school, and Miller starred in Natali's feature directing debut Cube. Since that 1997 film, Natali has gone on to direct episodes of shows like Hemlock Grove, Orphan Black, Wayward Pines, Luke Cage, Westworld, The Strain, and American Gods. Tremors will mark his first time directing a pilot.
This is not the first time SyFy has tried to reboot the cult classic. In 2003, back when they were Sci-Fi, the network ordered a TV remake starring Michael Gross, Dean Norris, Lela Lee, Marcia Strassman, Victor Brown, and Gladise Jimenez. The show was canceled after one season. A second attempt at a TV adaptation, with Bacon on board this time, came in late 2015, but the show couldn't find a network that year.
Still, though, with the talented team of Bacon, Miller, and Natali set for this latest attempt, it seems like the Tremors reboot should actually be able to get off the ground this time. The show is one of a few pilots in contention for SyFy, also including a reboot of the 2013 film The Machine and an adaptation of George R.R. Martin's novella Nightflyers, which has already been turned into a 1987 film.
The Tremors reboot comes from Jason Blum's Blumhouse TV and Universal Cable Productions, with Bacon, David Schiff, and Jessica Rhodes serving as executive producers. While we wait to learn more about the reboot, see some other movies you didn't realize had multiple low budget sequels.