The Memorable Parks And Recreation Character Who Was Supposed To Be A One-Off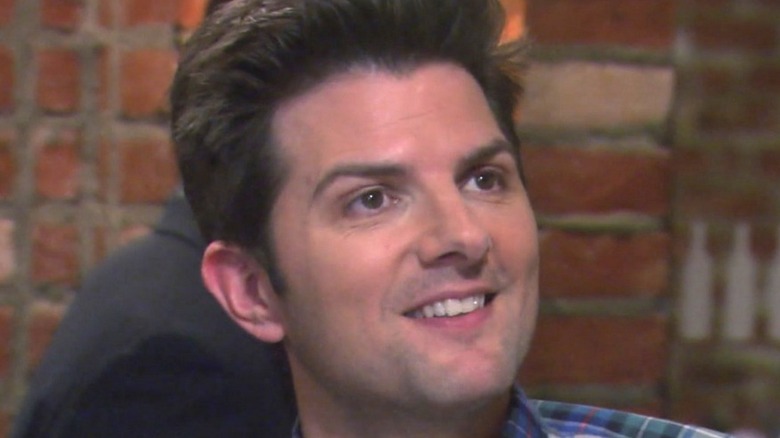 NBC
In the world of television, it's not unusual for some characters to leave after only a short time on a show — but occasionally, the outcry from fans is loud enough to keep an iconic character around for a few more episodes. Those episodes can turn into seasons, and sometimes, a character might even stay on for the rest of the series. Similarly, a director might see more potential in an actor than they had originally expected, which leads to a longer stint for a character who was only supposed to make a minor appearance.
It isn't always the characters you'd expect. In the show "Hot in Cleveland," Betty White was only supposed to appear in the pilot episode due to her busy schedule, but she ended up signing on for the entire series. Emily Bett Rickards was similarly only slated for a few appearances on "Arrow," but wider interest in her character and her chemistry with her co-star led to her becoming a series regular for several more years (via Refinery29). Since plenty of side characters go largely unmissed when they disappear, it speaks to something about them working very well when an actor comes back to reprise their role for more screen time than they'd originally expected.
It turns out there was one of these hidden gems in "Parks and Recreation" as well — but just who in the expansive cast of characters was never meant to be more than a blip in the series?
One accountant got more time on "Parks and Recreation" than expected
John Balma plays the lovable and hilarious accountant Barney Varmn in "Parks and Recreation." He started out as a minor character in Season 2, Episode 14 ("Leslie's House"), talking about taxes and making bad puns during a presentation to try to save his accounting class. Later in the season, he appears in the episode "Telethon" to give the same presentation to the telethon's viewers. And that was the end of his run ... at least, it was supposed to be.
In a panel at San Diego Comic-Con 2019, Balma revealed that he received a call to reprise his role as the beloved accountant in Season 4, this time to offer Ben Wyatt (Adam Scott) a job at his accounting firm, Tilton and Radomski (via BuzzFeed). Ben eventually turns down the job offer and moves on to other projects, but Barney is still hopeful that Ben will return to the accounting firm — setting up Balma's periodic reappearances in the show. A running gag throughout the series after this moment is how many times Ben turns Barney down for a job, but no matter what, Barney remains unfazed and adores Ben regardless of his choices. This happens so often that "Parks and Rec" fans feel bad for the way that Balma's character is treated and appreciate his thoughtfulness and tenacity. After going from a one-off character to a beloved part of the show, Barney will forever have a soft spot in the hearts of many "Parks and Rec" fans.