Where Were The Umbrella Academy Season 2's Dallas Scenes Really Filmed?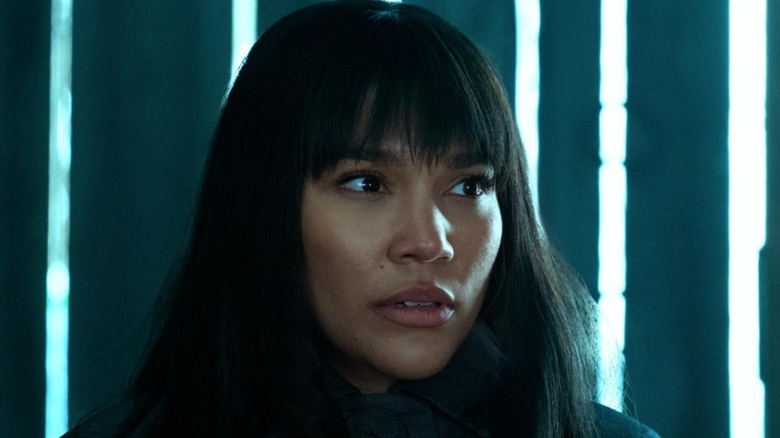 Christos Kalohoridis/Netflix
Upon making its Netflix debut a couple of years back, Season 1 of "The Umbrella Academy" became a genre re-defining hit that pushed superhero stories into wild new territory. That season was, of course, based on the hit comic book series from Gerard Way and Gabriel Bá, and followed the story of adopted, super-powered siblings trying, and ultimately failing to stave off a world-ending event in New York.  
Season 2 of "The Umbrella Academy" found the team scattered across Dallas, Texas circa the early 1960s, and desperate to stop another apocalyptic event, this one somehow tied to the assassination of then U.S. President John F. Kennedy. There was understandably a lot to unpack during the show's time-hopping second season, with "The Umbrella Academy" writers tackling topics like the Civil Rights Movement, the Cold War, and Vietnam alongside the normal sort of shenanigans that always seem to dog the Hargreeves gang.
As it was, the season's Dallas location factored heavily into its overarching narrative. And the behind-the-scenes crew of "The Umbrella Academy" did a brilliant job in recreating the look of Dallas during the era with period specificity — only that wasn't actually Dallas we saw in Season 2 of "The Umbrella Academy." This is where the show's second season was really shot.
Most of the Dallas scenes in Season 2 were shot in Canada
Season 1 of "The Umbrella Academy" was filmed entirely in Ontario, Canada, with Toronto and the quaint town of Hamilton largely standing in for the series' alternative version of New York. It should come as no surprise that "The Umbrella Academy" returned to the Great White North for the series' second season. And according to "The Umbrella Academy Behind The Scenes" podcast, the bulk of the Dallas-set season was indeed shot in Canada.
More specifically, according to the podcast, about 80% of Season 2 was filmed in and around Hamilton, Ontario, with the city's old-school downtown area serving as ground zero of the production. There, the series' location team went to painstaking efforts to transform the idyllic locale — which they reportedly felt mimicked the vibes of early '60s Dallas perfectly — into a marvel of period-specific detail, filling the streets with cars from the era, donning storefronts in '60s regalia, and even decorating local fire hydrants.
Given that Season 2 of "The Umbrella Academy" is centered largely around the assassination of John F. Kennedy, there were naturally a few scenes that couldn't really be faked in Canada. According to the Dallas Observer, the production did indeed head to Texas to shoot scenes at Dealey Plaza's infamous "grassy knoll," which is where the Kennedy assassination actually took place. If you've seen Season 2 of "The Umbrella Academy," you know it was worth the effort, because those scenes are truly pivotal to certain parts of the story.