Game Of Thrones Director Confirms Possibility Of Jon And Dany Romance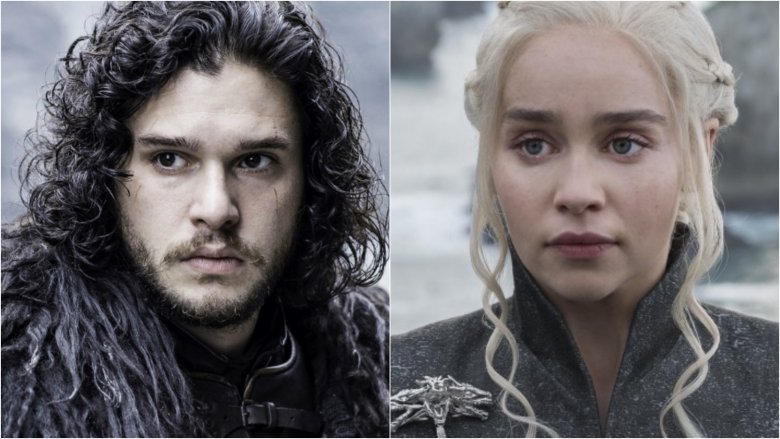 Warning: This post contains spoilers for Game of Thrones seasons 6 and 7.
Winter is here, and romance is on the way. And by romance, we mean an incestuous relationship between two people who don't know they're related. 
Tensions have been building and sparks have been flying between Jon Snow (Kit Harington) and Daenerys Targaryen (Emilia Clarke), two contenders in the fight for Westeros who recently joined forces to take down the Army of the Dead beyond the Wall. The fourth episode of season seven showed Jon and Dany inching in for what could have been a kiss, and the sixth episode saw the pair sharing a tender scene in Jon's sleeping quarters after the two battled the White Walkers and witnessed the death of Dany's dragon, Viserion. 
Many important moments happened in quick succession: Daenerys held Jon's hand, he actually called her Dany (which took her by surprise), Jon vowed to abandon his title as King in the North and support Dany as queen, and Dany lingered just a few seconds too long after Jon tried to doze off. 
It seems all but inevitable that something will happen between these two, and Game of Thrones director Alan Taylor agrees. "There's no secret that this is where this is going. Readers of the book have known that things were heading towards this destination for a while. Even the characters in this story know it's heading in this direction," Taylor told The Daily Beast. "Tyrion is making fun of Dany about what's brewing. So we knew it's got to come at some point, and I was glad that I got to be there for a major step forward for them. The fact that Jon's willing to now bend the knee to her as the next queen is a huge political step. The fact that they are starting to fall for each other is huge. It comes down to tiny moments and how they interact with each other. They're holding hands and there's this great look where she's swooning and she steps back from it, but it's clear that that's our destination at this point."
This isn't the first time a Jon and Dany romance has been hinted at. Matt Shakman, who directed episode four "The Spoils of War," previously stated that it's "undeniable that there's something happening between them personally."
Relationships are tricky enough as it is, but the one between Jon and Dany is made more complicated by one crucial fact revealed in the season 6 finale: Dany is Jon's aunt. While incest has, grossly, been at the center of Game of Thrones since the beginning, we have a feeling both parties will be opposed to pursuing anything once the discover their true connection. Then again, Targaryens do have a track record of "keeping it in the House," so anything could happen. 
Game of Thrones will air its season seven finale on Sunday, August 27. Until then, brush up on everything you missed in "Beyond the Wall," then find out the untold truth of the series.