These Are The Only Movies With Perfect Rotten Tomatoes Scores In The '90s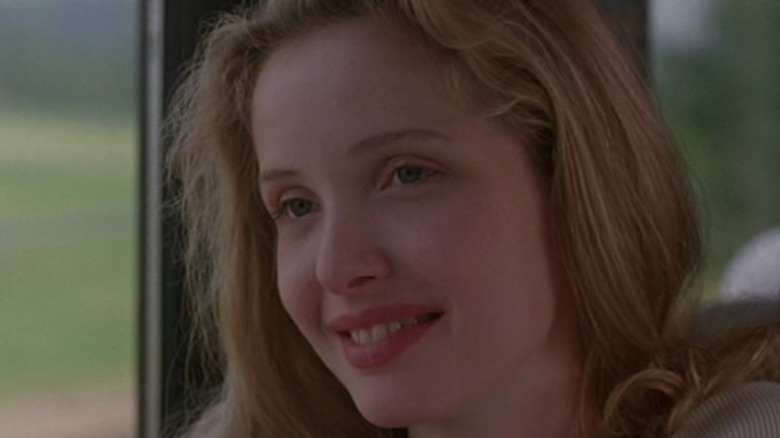 Columbia Pictures
The 1990s is an interesting decade for the film industry, with major studios opening their own arthouse oriented production companies, such as Sony Pictures Classics. This came as the international movie market continued to grow and flourish worldwide while prolific animation companies like Pixar Animation Studios were launched in the decade. The '90s saw filmmakers like Richard Linklater and Quentin Tarantino bursting on the scene and steering the course of the industry, while veteran directors like Steven Spielberg were still very much at the heigh of their powers.
Here are all the films released theatrically in the '90s to receive a perfect score on review aggregate site Rotten Tomatoes. In addition to receiving a 100% positive score, the listed films have also received enough professional reviews to be Certified Fresh. (There are indeed more films to receive a 100% in the 1990s, but many lack the quantity of reviews to be Certified Fresh, and thus wouldn't be a fair comparison.)
Only Yesterday (1991)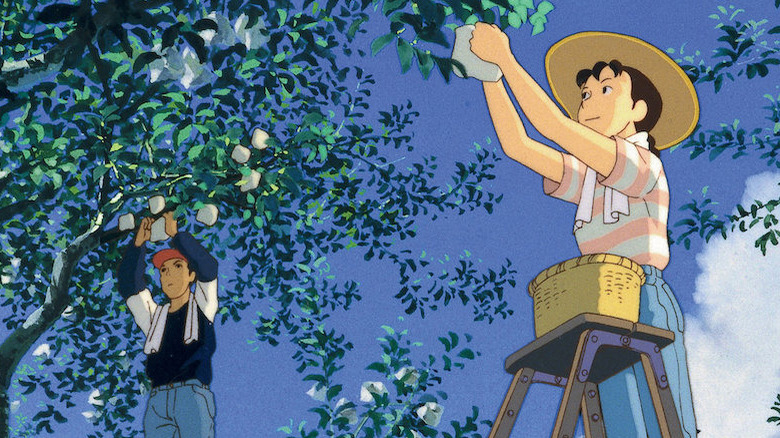 Studio Ghibli
The premise of a career-minded woman finding herself single only to discover happiness and love outside of the big city is a well-worn one. However, the 1991 anime film "Only Yesterday" provides its own masterful approach, adapting the manga story of the same title by Hotaru Okomoto and Yuko Tone. With the adaptation helmed by Isao Takahata, the movie follows working professional Taeko Okajima as she leaves Tokyo to visit the countryside, reflecting on memories from her upbringing.
"Only Yesterday" came out at a time when realistic drama focusing on women's stories were not commonplace in the anime medium. Like the manga source material, "Only Yesterday" is a frank and engaging look at women's lives in modern Japanese society, as Taeko realizes how she wants to live. The only real travesty behind "Only Yesterday" is that the film did not receive an official North American release until 2016, a staggering 25 years after its debut.
Searching for Bobby Fischer (1993)
Acclaimed screenwriter Steve Zaillian made his directorial debut with 1993's "Searching for Bobby Fischer," based on the 1988 book by Fred Waitzkin about his chess prodigy son Joshua. After Fred discovers that his young son Josh is a naturally gifted chess player, he pushes him to hone his skills, creating friction between them. This relationship is tested as Josh begins entering national chess tournaments at his father's urging, with Fred feeling his son could become grandmaster Bobby Fischer's successor.
At its core, "Searching for Bobby Fischer" is a story about fathers and sons — chess is only the backdrop for the tale, and the movie is accessible for those not overly familiar with the game. Even beyond the dynamic between Josh and Fred, Josh's relationship with his chess mentor Bruce faces challenges of its own, as the boy learns the intricacies of the game. "Searching for Bobby Fischer" is a coming-of-age movie that appeals to audiences of any age, with a winning cast delivering on its paternal themes.
Three Colors: Red (1994)
The 18th century French Revolution espoused ideals of equality, liberty, and fraternity — and the latter virtue is explored in the 1994 film "Three Colors: Red." Written and directed by Krzysztof Kieslowski, in what would be his final film, "Red" closes out his "Three Colors" trilogy, which examined different cornerstones of the revolution. True to its theme of fraternity, "Red" follows deep friendships and connections forged by different groups of people throughout the Swiss city of Geneva.
Much like its scarlet namesake, "Red" is vibrantly brought to life by recurring crimson across its depiction of flourishing friendships. Elevated by a sentimental yet invigorating score by composer Zbigniew Preisner, "Red" is perhaps the warmest of the "Three Colors" trilogy, driven by its interconnected stories. A bittersweet end to Kieslowski's career ahead of his untimely death in 1996, "Three Colors: Red" fulfills the promise of his ambitious, three-part project by saving the best for last.
Before Sunrise (1995)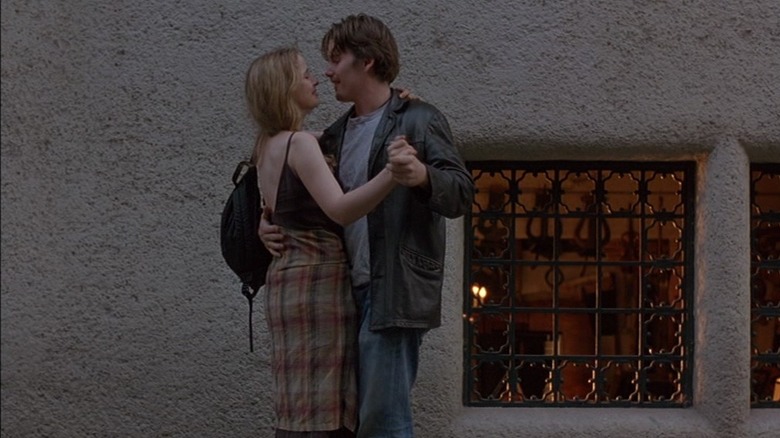 Columbia Pictures
After helming a pair of well-received comedies, filmmaker Richard Linklater turned his attention to possibilities of true love in an idyllic getaway for his next project. Pairing actors Ethan Hawke and Julie Delpy, 1995's "Before Sunrise" saw their characters meet by chance as they were passing through Vienna. Developing an instant attraction, the two shared their thoughts on a variety of subjects as they wandered the streets of the Austrian city together.
Set across a twelve-hour window before the two young lovers parted ways and returned to their respective lives, "Before Sunrise" proves less is more. Driven entirely by thoughtful dialogue, engaging chemistry between the movie's charismatic leads, and the Viennese backdrop, the movie's no frills approach works gangbusters. Linklater, Hawke, and Delpy would explore the lives of the characters they created in two subsequent sequels, reflecting their own changing perspectives as they got older to similar acclaim.
Toy Story (1995)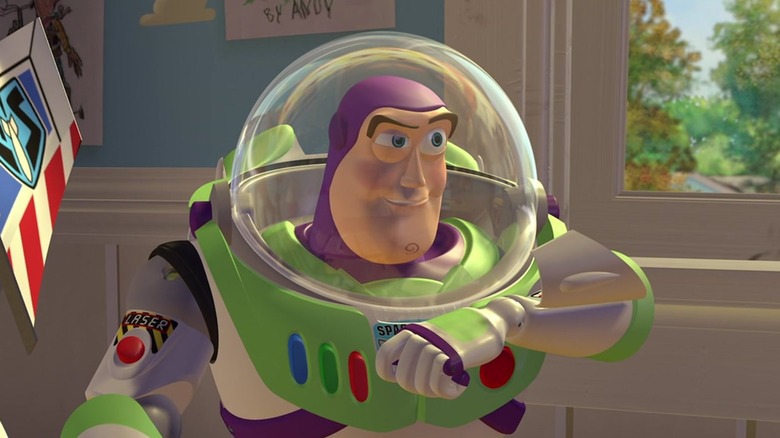 Pixar
Pixar Animation Studios is synonymous with quality, Academy Award-winning animation, and that began with the studio's first feature film: "Toy Story." Taking the simple premise that sentient children's toys lived together when humans weren't looking, "Toy Story" follows a cowboy doll named Woody who grows jealous after his owner acquires a Buzz Lightyear action figure. After Woody and Buzz come to blows, they must learn to work together or lose their lives with Andy forever.
Boasting an all-star voice cast led by Tom Hanks and Tim Allen, "Toy Story" largely spearheaded American animation's shift to CG feature films. More than just putting Pixar on the map as an eventual Disney powerhouse, many of the animation industry's most acclaimed figures were key parts of the movie's production, including John Lasseter, Pete Docter and Andrew Stanton. Spawning an entire line of sequels and spinoffs, "Toy Story" remains the crown jewel in Pixar's film catalog.
Mr. Death: The Rise and Fall of Fred A. Leuchter, Jr. (1999)
One of the most morbidly unique and controversial films to achieve a perfect Rotten Tomatoes score in the 1990s is the documentary "Mr. Death: The Rise and Fall of Fred A. Leuchter, Jr." Directed and produced by Errol Morris, the 1999 film follows execution technician Fred A. Leuchter, whose career rose as he developed refinements to widely used capital punishment procedures. This led to Leuchter being consulted on lethal punishment methodology nationwide, only for his downfall to begin when Leuchter weighed in on the Holocaust denial movement.
Make no mistake, "Mr. Death" is an incredibly strange film, given its macabre subject matter, but an informative one. Morris has been crafting explorations into the overlooked and yet inherently fascinating side of Americana for 40 years, and "Mr. Death" stands among the celebrated documentarian's finest work. And while this particular film is understandably not everyone's cup of tea, "Mr. Death" shows that even the most unassuming figure is capable of making a grossly inaccurate mistake.
Toy Story 2 (1999)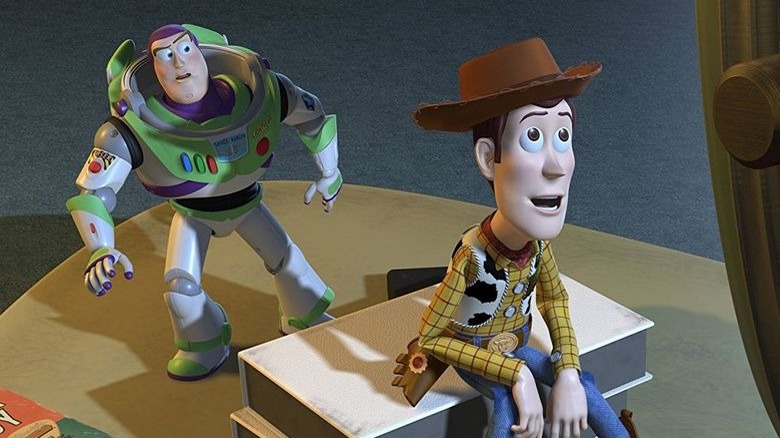 Pixar
Pixar quickly proved that it wasn't a one-hit wonder studio, and it caught lightning in a bottle again for 1999 sequel "Toy Story 2." As the toys settle into their new home with Andy, Woody is discovered to be a rare antique. He's subsequently stolen by an unscrupulous toy collector. This leads Buzz to assemble his friends to stage a daring rescue mission, recovering Woody before he can be shipped off to a museum for good.
Simply put, "Toy Story 2" is a sequel done right, going bigger and bolder with its premise and cast, while keeping sight of what made its predecessor so effective. The sequel inverts the core premise of the original "Toy Story" — instead of Woody trying to rescue Buzz, Buzz must now rescue his cowboy friend. "Toy Story 2" dials up the action, scope and emotion delivering a pitch-perfect sequel that cemented Pixar's place in the animation industry.