The Tom Hanks Movie That Bill Murray Refused To Take Part In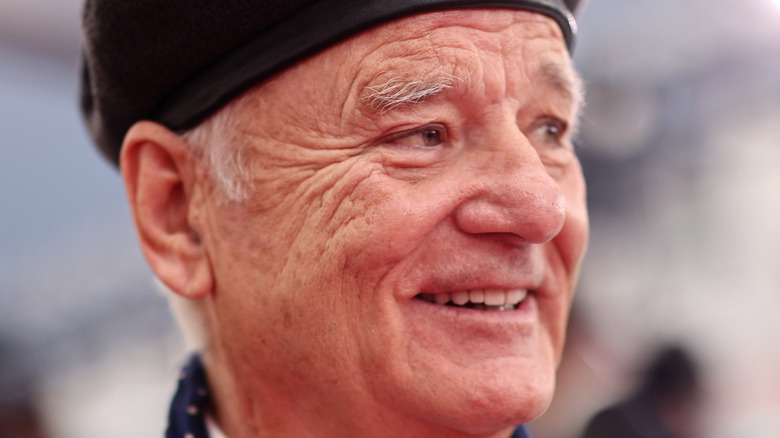 Emma Mcintyre/Getty Images
The man that has been a plot point to just about every urban legend that ends with "and no one will ever believe you," Bill Murray has been very selective in the films he's appeared in over the years (via The Economist). From being a regular go-to in Wes Anderson movies, holding the title of one of the best cameos ever in "Zombieland," and recently picking up a proton pack for "Ghostbusters: Afterlife," he's a welcome addition to just about every film he's appeared in. Okay, excluding "Garfield."
CGI cats aside, for every project the comedy legend has appeared in, there have been a few films over the years that Murray turned down. Movies that could've carried a completely different tone with his name on the poster instead of someone else's. In particular, two big-screen what-ifs could've seen him either starring opposite the Oscar-winning actor Tom Hanks or appearing in his stead altogether.
Bill Murray was offered roles in Philadelphia and Forrest Gump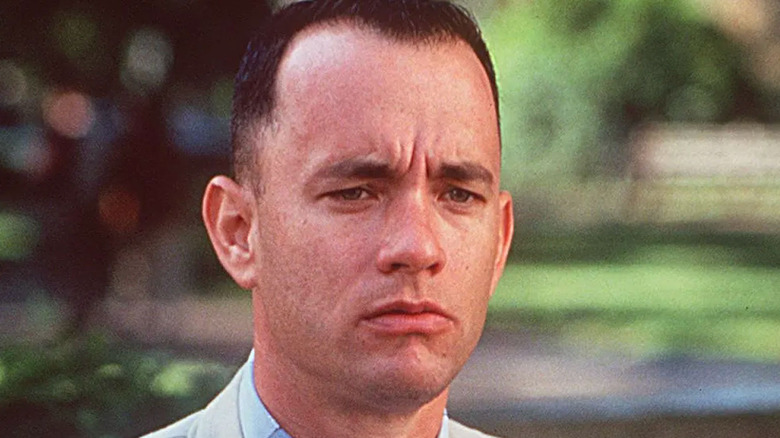 Paramount Pictures
In an interview with Howard Stern in 2014, the OG Ghostbuster cryptically revealed that he was offered the role that eventually went to Denzel Washington in 1993 opposite Tom Hanks and was approached for Hanks' 1994 starring role in Robert Zemeckis' "Forrest Gump." Both films led Hanks to Oscar glory, winning awards for Best Actor two years in a row (via IMDb).
While reeling off a list of rumored roles Bill Murray was attached to, Stern stopped on Washington's role in "Philadelphia," to which the actor confirmed, "you're warm with that one." Avoiding going into too much detail, Murray admitted, "it was on the back burner ... I would have liked to have done that one." When it came to Hanks' chocolate-loving lead character, Murray was a little more open, saying he "did have 'Forrest Gump' conversations. I think I had the original book and all that sort of stuff." While we still managed to get incredible performances from those particular roles, there's no denying that seeing Murray handle them would've made for an exciting watch. Mama was right; you just never know what you're going to get.