Edge Of Tomorrow Director Promises Sequel Will Be 'Shockingly Revolutionary'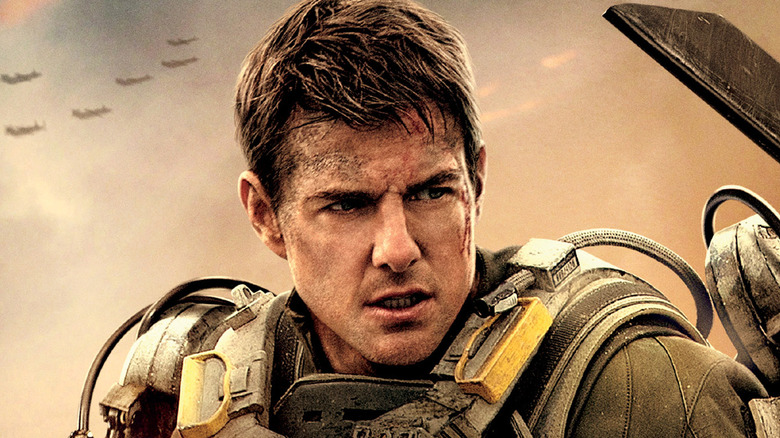 Edge of Tomorrow director Doug Liman is doubling down on the idea that his upcoming follow-up to the sleeper hit Tom Cruise-starring time travel actioner will change the way people look at Hollywood sequels, hyping up the film's concept in a conversation he had with website Flickering Myth.
"I was not going to make a sequel to Edge of Tomorrow, I'm not really interested in sequels, I'm interested in trying new things, new places," Liman said. "But we came up with an idea for a sequel that's so shockingly revolutionary for how a sequel would get made, and it's so fresh and it's such a fun story."
Tom Cruise and Emily Blunt will both return for the sequel to the 2014 film, which will not be called Edge of Tomorrow 2, but rather Live Die Repeat and Repeat.
In the same interview, Liman made sure to note that the only reason the sequel is being made is because of fan enthusiasm over the original, which didn't make a huge impact at the box office upon release. Regardless, its time-loop, video-game-style take on an action movie was so imaginatively entertaining that the people who really liked it really liked it, making its next installment the first sequel Liman has ever made throughout his more than 20 years as a director. 
"We only even started talking about a sequel because there was so much fan affection for the movie, that people started asking us about a sequel," Liman said. "There was so much love for the film. It used to be that people come up to me and talked to me about The Bourne Identity. But Edge of Tomorrow is the one that people constantly come up and talk to me about. There's so much affection for the movie we at least owe looking at it to see if there's an idea for a sequel, and we came an idea that I can't stop talking about."
There is no release date yet confirmed for the film, which is still in development. Liman has previously said that the movie would "revolutionize how people make sequels", calling it "a sequel that's a prequel".
Liman is currently working on an adaptation of the young adult novel Chaos Walking, which is still casting roles for major parts. While you look forward to this sequel, check out our feature on all the times Tom Cruise nearly got himself killed on a movie set.