Whatever Happened To Andy From The Goonies?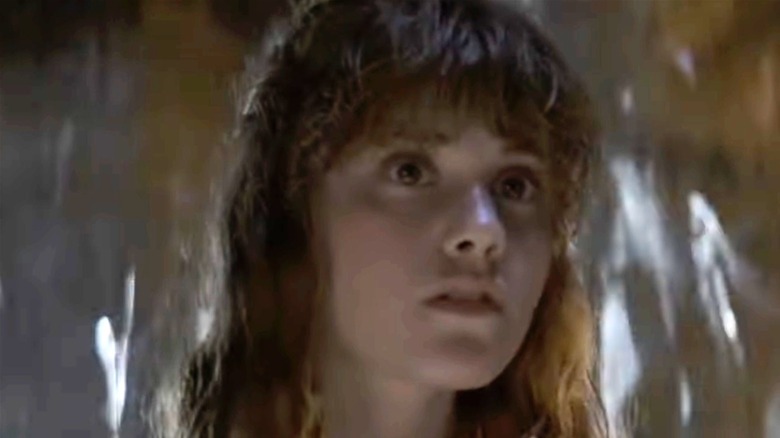 Warner Bros./YouTube
One bright point to the COVID-19 pandemic hitting and people being forced to isolate was that suddenly actors from beloved films and television shows had time on their hands. Josh Gad was one of those who took advantage of this when he started his "Reunited Apart" Zoom series in April of 2020 (posted on YouTube), reuniting the casts of favorite films like "Back to the Future," "Ghostbusters," and "Lord of the Rings." While they weren't in the same room, all of the actors involved were able to sit in front of their own cameras for the episodes. What better film to kick off the series than the '80s cult favorite "The Goonies"?
While many of the actors in "The Goonies" are still familiar faces, others haven't been seen in years. Jeff Cohen, who played Chunk, told Gad that he quit acting and became an entertainment lawyer, and his firm represents directors Ryan Coogler and Bong Joon Ho, among others. Ke Huy Quan, who played Data, announced that he had just recently gotten back into acting because he feels movies like "Crazy Rich Asians" have opened things up for Asians in the film industry. But Kerri Green, who played Andy, left more questions than answers when she responded, "I'm in my home with the kids, and the dog, and my husband, and we've been eating ... a lot" (via Reunited Apart). While that answers what she was doing during the pandemic, what has she been doing since "The Goonies"?
Kerri Green has been slowly making more public appearances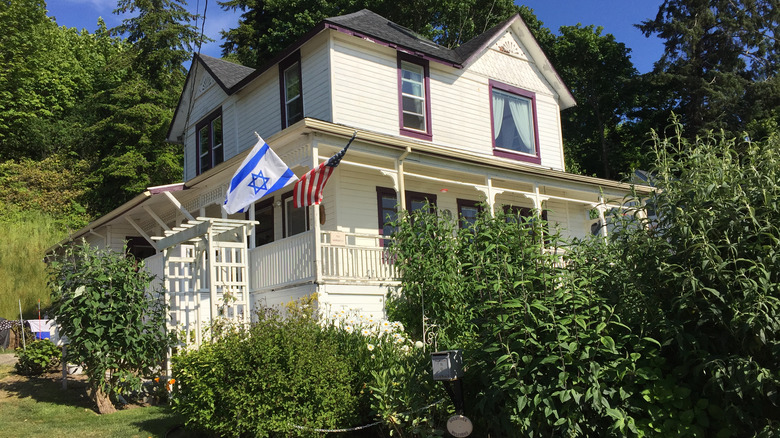 JasonRenfrow/Shutterstock
Kerri Green had a whirlwind couple of years from 1985 through 1986, with the release of not one but three hit films: "The Goonies," "Summer Rental" with John Candy, and "Lucas," with Corey Haim and Charlie Sheen. After her next film, "Three for the Road," she decided to focus on school, and in 1989 she graduated cum laude at Vassar College (via The Biography). When she returned to acting, she guest-starred in several series, such as "In the Heat of the Night," "The Burden of Proof," and "Mad About You." But her appearances became more infrequent, and after a guest role in "Law & Order: Special Victims Unit " in 2001, she seemed to vanish until the 2012 film "Complacent," which would also mark her last role to date.
Besides acting, Green wrote, directed and produced the film "Bellyfruit" in 1999 (via IMDb). While she hasn't appeared in any acting roles in the past decade, in the last several years Green has started turning up at conventions for the first time, beginning with the New Jersey Horror Con (via Geeks of Doom), in which she was part of a "Goonies" panel with Sean Astin. She hasn't shared any personal details at any of these conventions, so it's safe to say she's content leading a private life with her family, out of the spotlight. Green hasn't officially retired from acting, and with the resurgence in "Goonies" popularity in the past couple of years, maybe a resurgence of Green's acting career is also forthcoming.