Common To Lead Black Samurai Series For Starz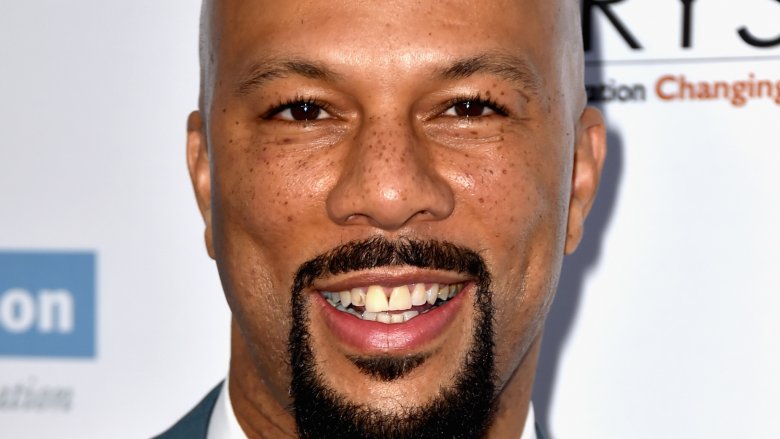 Getty Images
Common is headed to Starz. According to The Hollywood Reporter, the rapper and actor is set to lead a TV adaptation of Black Samurai for the cable network.
The drama will follows Common as Robert Sand, an incredibly skilled American Army Ranger whose life is changed when he meets a legendary Japanese samurai master who begins to train him in the fighting form. When his sensei and his samurai brothers are killed by mercenaries, Sand goes on a worldwide journey of revenge and self-discovery. Common, who will also executive produce the series, is known for his appearances in Selma, Smokin' Aces, Wanted, Now You See Me, Girls Trip, Terminator Salvation, Hell on Wheels, Suicide Squad, and John Wick: Chapter 2.
Alongside Common, Jerry Bruckheimer and RZA are both set to executive produce the series, which is based on the Marc Olden books of the same name. The books were previously adapted into a 1977 film starring Jim Kelly, with Al Adamson directing. Starz says that the series will update the film, bringing together the spy and martial arts genres along with heart, soul, and music from Common and the Wu-Tang Clan. 
"I'm beyond excited about Black Samurai," Common said in a statement. "This is a unique and special project that offers something rarely seen in art and culture today. It's an honor to play the character of Robert Sand and to have my production company, Freedom Road Productions partnering with Jerry Bruckheimer Productions, RZA, and Starz to deliver something fresh and new to people. I can't wait to dig into this character and the martial arts worlds of gun-fu, kung-fu, jujitsu, and more. Look out world, Black Samurai is coming!"
"We cannot wait for the world to meet Robert Sand— part Jason Bourne, part James Bond, and 100 percent the hero we need today," added Starz president of programming Carmi Zlotnik. "Black Samurai promises to be an action-packed ride and with the Bruckheimer team, Common, RZA, and [executive producer] Andre [Gaines] at the helm, we can feel certain this will be exceptional storytelling."
"I've been a fan of the Robert Sand character since I was a kid, Black Samurai being one of the films that got me into the martial arts genre," said RZA. Added Bruckheimer, "This incredible creative team will combine all of their talents and experience to bring the classic book series to brand new life with cutting edge artistry, music, and imagery."
National Treasure and Bad Boys II's Cormac and Marianne Wibberley are set to write the script and serve as showrunners if the show moves past the development stage. While we wait to see if the series moves forward, see some of the TV shows that are going to blow you away this year.