This Is Where The Office Was Actually Filmed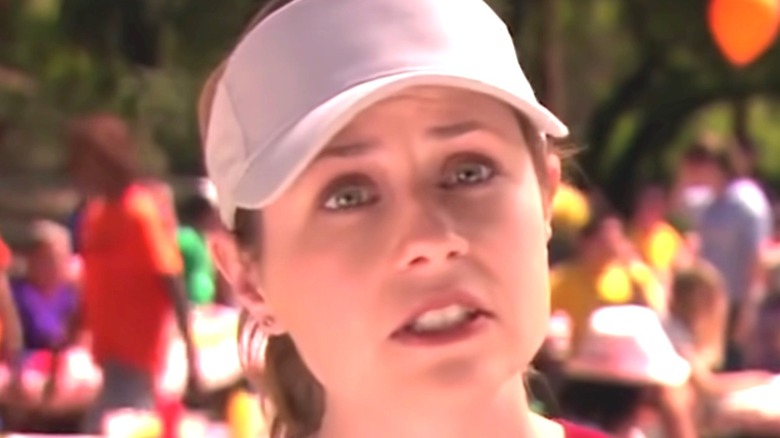 NBC/YouTube
NBC's hit workplace comedy "The Office" follows the employees of the fictitious paper company Dunder Mifflin. Based on the BBC series of the same name created by Ricky Gervais and Stephen Merchant, the series was adapted for American television by Greg Daniels. The mockumentary comedy show ran for nine seasons (2005-2013) and is currently available for streaming on Peacock.
Although Steve Carell, who played regional manager Michael Scott, was arguably the only recognizable name among the cast when the series premiered, "The Office" launched the careers of others, including Mindy Kaling (Kelly Kapoor), John Krasinski (Jim Halpert), Rainn Wilson (Dwight Schrute), B.J. Novak (Ryan Howard), Oscar Nuñez (Oscar Martinez), and Jenna Fischer (Pam Beesly). The series took the mundanity of working at a lackluster job, raising the ins and outs of paper-pushing to the absurd.
Set in Scranton (located in Lackawanna County), the largest city in northeastern Pennsylvania, the series incorporates local businesses and landmarks into storylines. According to an article in the Pittsburgh Post-Gazette, Daniels chose Scranton because it's located two hours from New York City, making it the ideal location for the regional office of a Manhattan-based company. Also, having the show set in a real place made "The Office" more authentic. However, this is where the show was actually filmed.
The Office is shot in California but includes real-life Scranton locations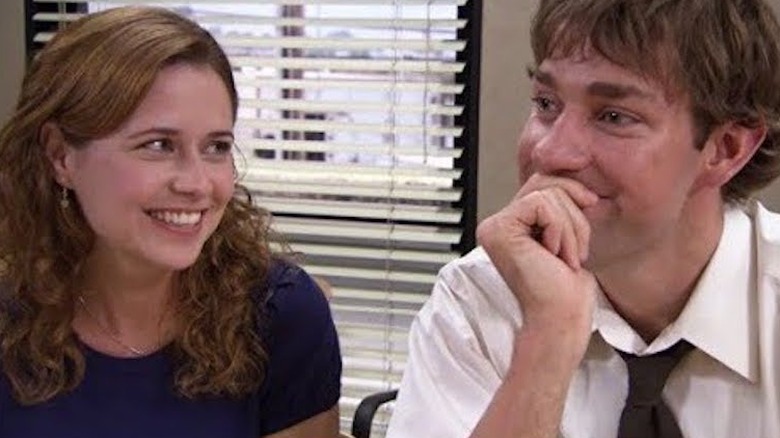 NBC/YouTube
According to The Hollywood Reporter, "The Office" was filmed at Chandler Valley Studios in Van Nuys, California. However, the show's opening credits include a montage of shots filmed by Krasinski, who visited Scranton after being cast in the series. According to the Pittsburgh Post-Gazette, one of his stops was the Paper Magic Group, which manufactures greeting cards. The company's office building (featured in the credits) is often mistaken for Dunder Mifflin.
The Lackawanna County Visitor Bureau's website offers fans of "The Office" a self-guided walking tour map that includes Alfredo's Pizza Cafe, Poor Richard's Pub, Cooper's Seafood House, and other locations immortalized by the show. The guide contains episodes and scenes that literally put these places on the map.
In May 2013, members of the cast and crew descended upon Scranton to participate in The Office Wrap Party (via New York Daily News). The festivities included a parade, impromptu musical numbers by Fischer, Kate Flannery (Meredith Palmer), Ellie Kemper (Erin Hannon), Wilson, Nuñez, and Brian Baumgartner (Kevin Malone), and a cast party at a nearby stadium. Around 10,000 people were in attendance to wish a fond farewell to the show that shone a spotlight on the city. "After 'The Office' premiered, people knew us," Austin Burke, president of the Greater Scranton Chamber of Commerce, said. "That's the biggest thing the show has done, given us name recognition."