Game Of Thrones Season 7 Finale Title Revealed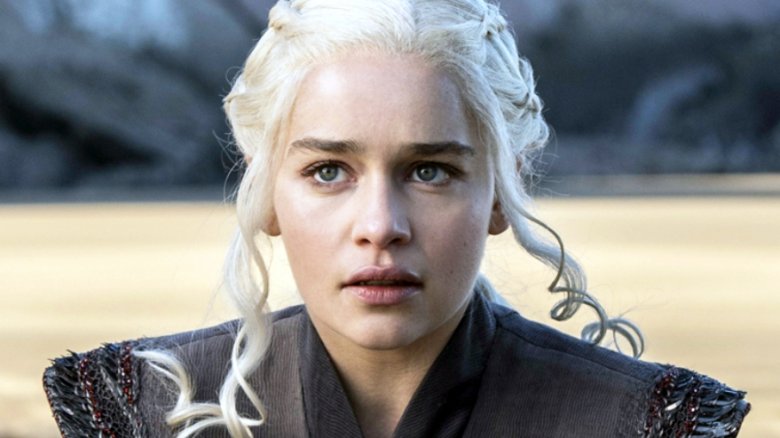 HBO
With all the leaks going on around Game of Thrones this season, HBO has been extra-cautious about what details are released ahead of time. But a new report suggests that the title of the season 7 finale will be incredibly symbolic.
The normally reliable folks at Watchers on the Wall say the seventh and final episode of the shortened season will be "The Dragon and the Wolf." 
However, the title may not refer to who you think it does. On the surface, it would seem to be about Daenerys (Emilia Clarke) and Jon Snow (Kit Harington), but now that we know that Snow isn't actually the son of Ned Stark and instead was fathered by Rhaegar Targaryen, his coat of arms wouldn't actually be a wolf (although he still thinks it is). 
Instead, the title could allude to Rhaegar Targaryen and Snow's mother Lyanna Stark. Gilly unintentionally revealed a major twist a few episodes back when she learned that Rhaegar and Lyanna may have married. That would make Jon the legitimate son of Rhaegar, a bona fide Targaryen, and the rightful heir to the throne that Dany wants so badly.
It's worth pointing out that we first learned about Jon's true parentage in a flashback during the season 6 finale. Could Bran (Isaac Hempstead Wright) take another trip to the past and fill in some of the gaps before we head into the final season? It seems like a possibility. The 81-minute episode will be the longest in the show's history.
While we wait for the season 7 finale, check out our recap of last week's chilling episode.