Why Tanner Buchanan Suffered From Insomnia During Cobra Kai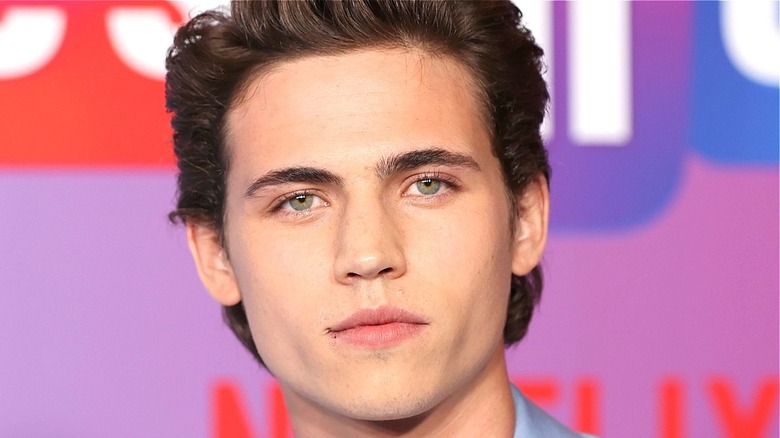 Amy Sussman/Getty Images
Season 4 of "Cobra Kai" is officially on the books and, somehow, the Netflix hit has managed to raise all of the stakes. The uneasy alliance between Miyagi-Do and the Eagle Fang crew wasn't enough to bring an end to the titular dojo and their reign of karate terror. As a result, Daniel LaRusso (Ralph Macchio) has been forced to call upon an old enemy to aid him in the continuing fight. Meanwhile, Miguel (Xolo Maridueña) has flown the coop, Tory (Peyton List) is likely questioning her allegiances, and Hawk (Jacob Bertrand) is soaring higher than ever after hitting rock bottom.
That said, the twisting, turning journey of Robby Keene (Tanner Buchanan) may be the craziest character arc of the bunch. After being overcome by his anger toward the LaRussos, his dad — Johnny Lawrence (William Zabka) — and, really, the world, Robby does the unthinkable and teaches the secrets of Miyagi-Do to Cobra Kai. However, following the events of the All Valley Tournament, he seems to have an epiphany about himself, his Cobra Kai senseis, and his relationship with Johnny.
As mentally and physically exhausting as Season 4 was for Robby, though, it may have been doubly so for the actor who played him. Behind the scenes, Buchanan was working around the clock to help pull the latest chapter in the "Karate Kid" saga together, and that work was apparently so intense that he often found himself unable to get any sleep.
Buchanan was too busy thinking about karate fights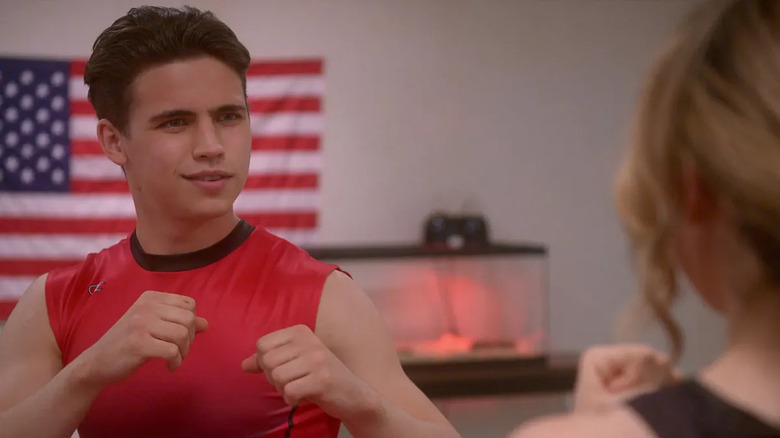 Netflix
Buchanan made an appearance on an August 2021 episode of Anna Faris' podcast, "Unqualified," and talked about the gauntlet that was "Cobra Kai's" Season 4 production. During the guest spot, he revealed that he got so wrapped up in the show and putting together its incredible fight sequences that he was constantly up all night thinking about it.
"For three and a half months, I was basically only getting one to two hours of sleep," Buchanan told Faris. He added that he spent a lot of time thinking about what to expect from the next day of shooting, such as having to rehearse new fight scenes. "I just can't shut my mind off. That's just the way my mind works," the actor admitted.
The actor noted that he and his castmates were on a mission to do as much of their own fighting as possible (and to do it well). So, they pushed themselves to work harder and longer; for Buchanan, insomnia was the byproduct of that process. "We had about two weeks of fighting days. It's just fighting all day and you get your 30-minute break for lunch," he said. "We're all very determined to do everything so we're doing it because we want to. They're not forcing us to. They're like, 'Do you want to take a break?' We're like, 'No, just keep going. Roll the cameras, we're fighting now, let's go.' Specifically, when I work, I go home and I can't sleep."