Why Tails From Sonic The Hedgehog 2 Sounds So Familiar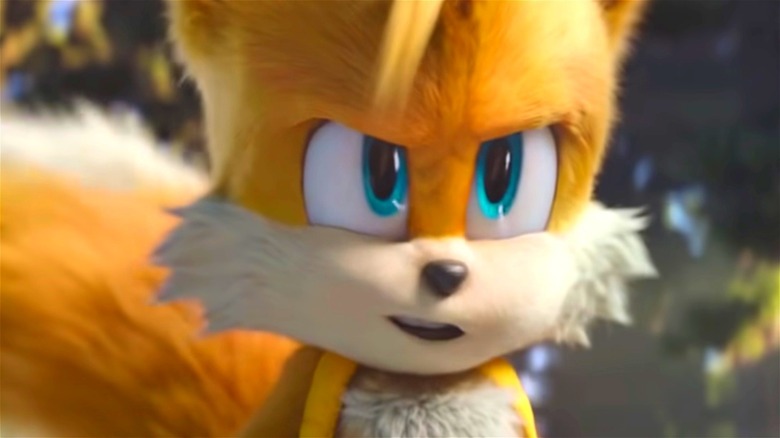 Paramount Pictures/YouTube
Among all of the well-loved sidekicks in video games, there are but a small few who could ever trump Miles "Tails" Prower. As the proverbial Luigi to Sonic the Hedgehog's Mario, Tails has been an important character in gaming culture since he made his first appearance in "Sonic the Hedgehog 2" for the Sega Master System and the Game gear. That was back in 1992, and since then Tails' notoriety has only grown. Just like Nintendo's aforementioned Italian duo, Tails has been plastered all over Sega merchandise, from plush dolls and T-shirts to TV shows and, most recently, a series of surprisingly successful animated movies.
In general, gaming has a rather tragic history when it comes to film adaptations. However, the "Sonic the Hedgehog" film proved different, and because of that it seems like Tails (as well as the rest of the "Sonic" brand) is only going to grow in popularity as we near the release of its sequel, "Sonic the Hedgehog 2." That also means we'll be hearing a lot more from Tails' voice actor, Colleen O'Shaughnessey.
If that name doesn't sound familiar, then Tails' voice should. O'Shaughnessey has been voicing the twin-tailed fox for around eight years now. On top of that, she has appeared in more than her fair share of popular anime, cartoons, and video games over the past two and a half decades.
O'Shaughnessey's career got off to a strong start in the '90s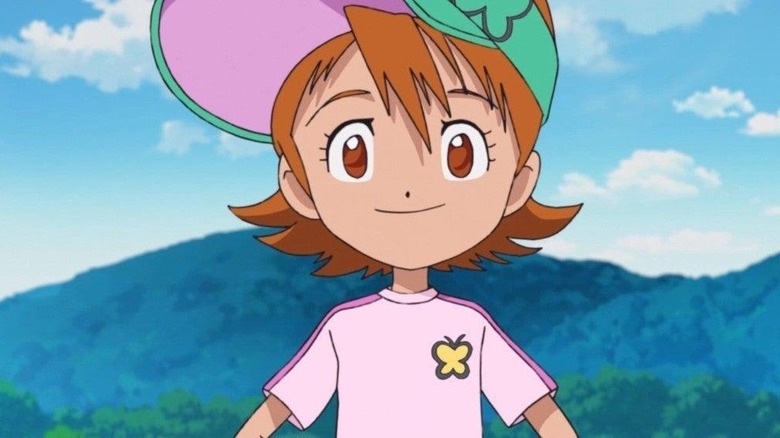 Toei Animation
From the beginning, Colleen O'Shaughnessey wanted to act. In an interview with Michael Edwards on YouTube, O'Shaughnessey recalled doing musical theater at just 12 years old. When she attended the University of Michigan later in life, she graduated with a degree in musical theater. It wasn't until afterward that she became involved in voice acting.
While her earliest role is attributed to an episode of "The Fresh Prince of Bel-Air," O'Shaughnessey didn't do much else in the realm of live-action (via IMDb). By the late 1990s, O'Shaughnessey had done voice work for an astonishing number of shows. Some of these early roles, like Polly McShane from "The Kids from Room 402," were for Western cartoons. However, she also took on English dub opportunities for several Japanese anime. She appeared in "Digimon: Digital Monsters" as Sora Takenouchi, portrayed several characters in episodes of "Sailor Moon," and appeared in "Initial D: Second Stage" as Kazumi Akiyama.
O'Shaughnessey's anime accomplishments rose in the 2000s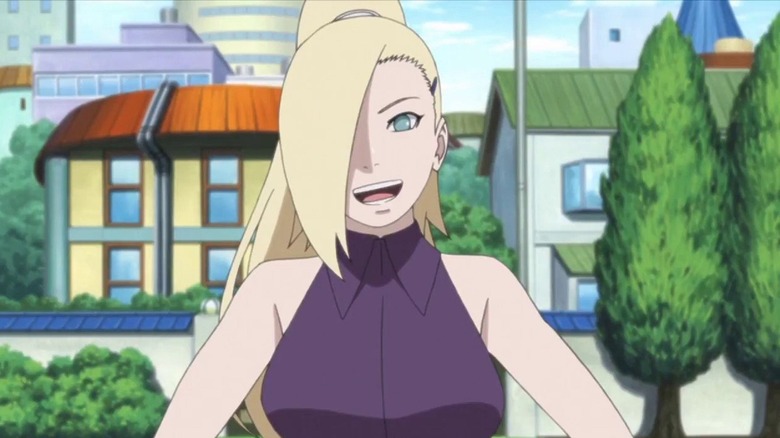 Viz Media
Colleen O'Shaughnessey had already been cast in several anime by the time the 2000s rolled around. But that would only prove to be the tip of the iceberg as she landed more and more anime roles following the turn of the millennium. In 2002, she became the voice actor for both Ino Yamanaka and Konohamaru in "Naruto," roles she has continued to this day in the lion's share of "Naruto" properties, including its video games and sequels. She also lent her voice to series like "Bleach," "Zatch Bell," and multiple "Digimon" shows. When it comes to anime films, she portrayed Pat in "Ghost in the Shell: Stand Alone Complex" and Karen in Studio Ghibli's "Ponyo."
However, her entire portfolio from this time isn't just anime. She also voiced a multitude of characters in various American cartoons. "The Proud Family," "Static Shock," and "What's New Scooby-Doo!" are all popular series that have O'Shaughnessey's name in the credits. One of her biggest recurring roles was as Jazz Fenton in Nickelodeon's "Danny Phantom," as well as Jody in "The Life and Time of Juniper Lee" on the Cartoon Network.
The 2000s also brought O'Shaughnessey's first video game roles, including "Star Wars: Galactic Battlegrounds" in 2001 and "Tales of Symphonia" in 2003. By the end of the decade, O'Shaugnessey had become involved in some of the biggest games of the decade, like "Metal Gear Solid 4: Guns of the Patriots" and "Final Fantasy XIII."
The 2010's brought a whole batch host of iconic roles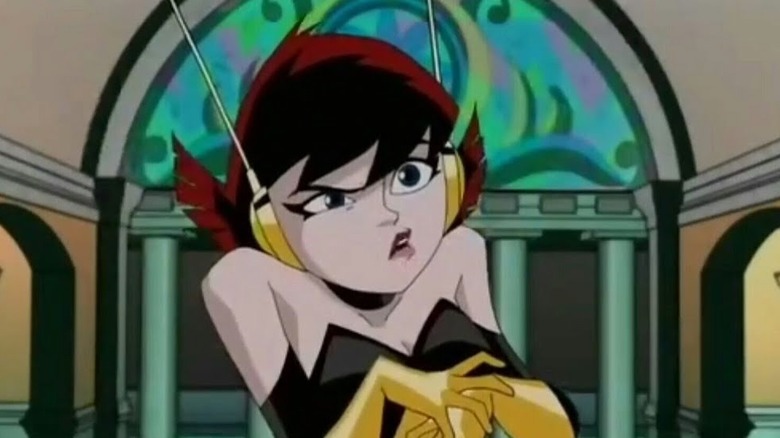 DisneyXD
As you might expect, the success train didn't stop for Colleen O'Shaughnessey just because the decade changed. From the very beginning of the 2010s, she was accumulating credits left and right. She started off strong with an unspecified role in "Toy Story 3" before moving on. She continued to lend her voice to franchises like "Naruto," "Bleach," and "Digimon," but at the same time, she became a part of several new series. The most important of these might be "The Avengers: Earth's Mightiest Heroes" cartoon, where she portrayed the Wasp, a character who she named among her favorites (per her Michael Edwards interview).
In 2014 she began voicing another one of her most favorite characters, Tails, replacing Kate Higgins as the voice of the sidekick in the video game "Sonic Boom: Shattered Crystal," along with its sequels and the spinoff cartoon, "Sonic Boom." Though, this would not be her first appearance in the Sonic franchise, as three years prior she appeared as Charmy Bee in "Sonic Generations."
The 2020s meant more video game roles for O'Shaugnessey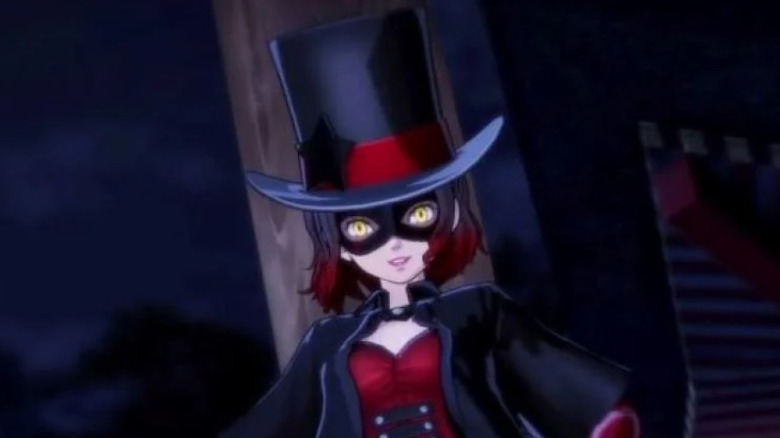 Omega Force/P-Studio/Sega
While Colleen O'Shaughnessey certainly made much of her name voice acting for anime, most of her really notable roles over the past several years have been in video games — or at least, video game-related media. The first "Sonic the Hedgehog" film stands out as the most successful project of all of these. However, O'Shaugnessey truly was in no shortage of popular video game voice acting gigs.
She kicked off the decade with an appearance in the "Persona" spinoff game, "Persona 5: Strikers" as Akane Hasegawa, and followed it up by lending her voice to a different Japanese RPG series in the "Final Fantasy VII Remake." More recently, in 2022, she appeared in the games "Lost Ark" and "Guild Wars 2: End of Dragons," the most recent expansion to the popular MMORPG.
There's little doubt that the rest of the 2020s will hold more varied voice work for O'Shaughnessey. Though, it seems like "Sonic 2" might already be one of her highlights. Though her career has been extensive and impressive, it's fair to say that none of her characters have ever had a reputation quite as big as Tails. As long as Sonic himself is around (and he probably always will be), Tails, and therefore Colleen O'Shaughnessey, won't be far behind.