The Devastating Death Of Paul Herman
Charley Gallay/Getty Images
As revealed by The Hollywood Reporter on March 30, 2022, actor Paul Herman passed away on March 29 at the age of 76. His representative, T Keaton-Woods, confirmed as much, stating, "A true character on and off screen. He will be deeply missed by all who knew him, and we will always remember the sound of his laughter and bold spirit." At the time of this writing, Herman's cause of death has not been revealed to the public.
Michael Imperioli, who starred in the HBO hit "The Sopranos" alongside Herman, took to Instagram to pay tribute to his late colleague and friend. "I am glad we got to spend some time together before he left us. I'll miss him. Lots of love to his family, friends and our community of actors and filmmakers," Imperioli wrote, celebrating Herman's acting talent, his kindness behind the camera, and listing some of his most iconic films.
Paul Herman graced screens big and small for decades, amounting to an impressive career in the entertainment sphere. Here's a look back at some of his finest work.
Paul Herman leaves behind an incredible acting legacy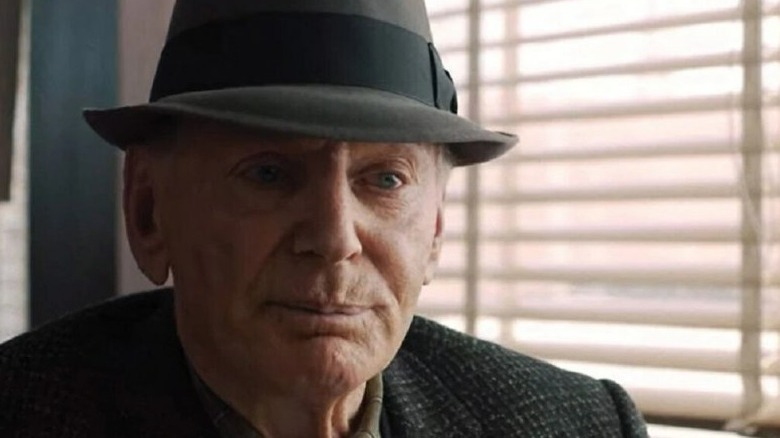 Netflix
A native of Brooklyn, New York, Paul Herman's professional acting tenure kicked off in the early 1980s. His first credit came in the form of "Dear Mr. Wonderful," where he portrayed Hesh, thus kicking off what would become a remarkable tenure at the cinema. "Once Upon a Time in America," "The Color of Money," "The Last Temptation of Christ," and more joined his increasingly lengthy filmography as the 1990s approached — a decade that added such favorites as "Goodfellas" and "Cop Land."
By the start of the 21st century, Herman decided to dip his toe into the television pool. He enjoyed a brief run on "The Sopranos," where he'd play Peter "Beansie" Gaeta for a handful of installments. Broadening his TV horizons, he'd later become a recurring presence on "Entourage" as Marvin from 2004 to 2010. Some of his final few roles brought him back to the movies as Randy from "Silver Linings Playbook," Alfonse Simone in "American Hustle," and Whispers DiTullio of "The Irishman."
No matter which project he attached his name to, Paul Herman gave it his all once the cameras began rolling. He left his mark on numerous legendary titles over the years, sharing his acting talents with countless moviegoers and TV watchers, in doing so. Suffice to say, he will be sorely missed.