How Will Smith Influenced An Iconic Fresh Prince Fashion Moment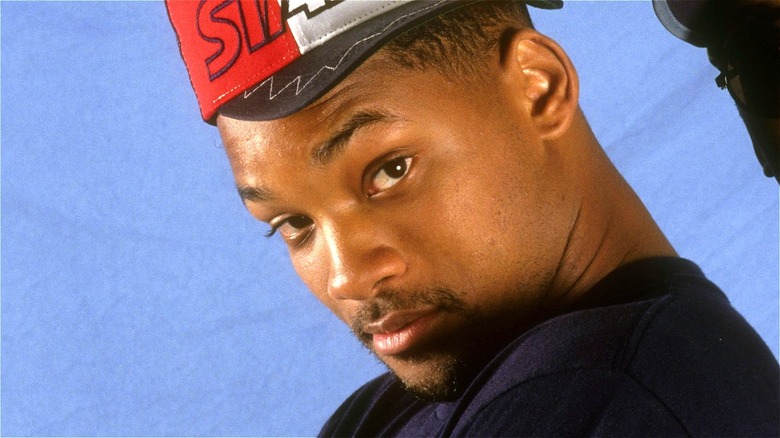 Al Pereira/Getty
From 1990 to 1996, NBC's "The Fresh Prince of Bel-Air" was one of the hottest sitcoms on television. At the same time, the show remains beloved among fans of small-screen comedies thanks to the power of reruns and the advent of streaming. It was only a matter of time until the series was rebooted for modern times, and that happened earlier this year courtesy of "Bel-Air," a reimagining that's way more dramatic than its predecessor. Needless to say, the sitcom's legacy is proving to be everlasting and inspirational. 
"The Fresh Prince of Bel-Air" sees Will Smith star as a fictionalized version of himself — a West Philadelphia lifer who gets sent to live with his Uncle Phil (James Avery), Aunt Viv (Jane Hubert, Daphne Maxwell Reid), his cousins, and their sarcastic butler in Bel-Air, California. The protagonist's easygoing charm and working-class sensibilities provide a hilarious counterbalance to his new family's affluent lifestyle, often resulting in some verbal sparring with his Uncle Phil. At the heart of it all, however, is a feel-good family sitcom with topical themes that carry weight all these years later (per Bustle).
Of course, "The Fresh Prince of Bel-Air" is also memorable for Will's fashion. He was known for rocking some pretty extravagant outfits, some of which came from Smith's own imagination. In fact, one of Smith's more off-the-cuff ideas led to a recurring gag that has since informed real-life fashion.
The flipped jacket was Will Smith's idea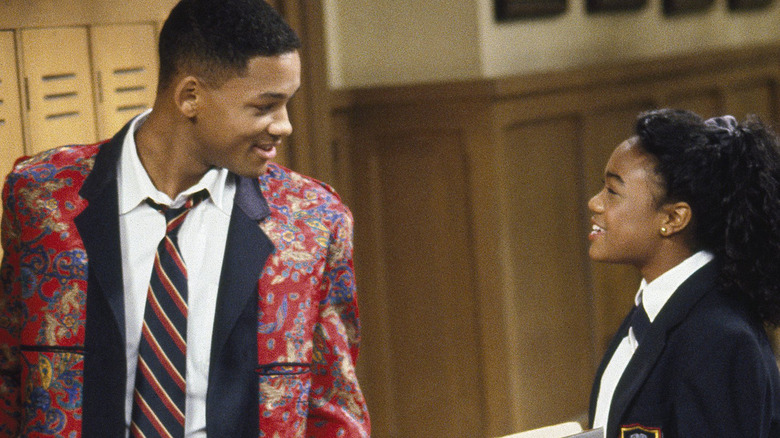 NBC
Back in 2019, Will Smith launched a clothing line to celebrate the iconic attires worn on "The Fresh Prince of Bel-Air." It allowed fans of the sitcom to purchase some of the hip hop-themed fashion that helped turn Smith into one of the biggest television stars of the 1990s. Still, some of the show's fans were more interested in finding out about the origins of Will's funky school jacket, which he wore inside out throughout his tenure on the show. The actor previously told his YouTube followers that the quirky style choice was a happy accident as no one told him that he was wearing it in reverse. That being said, it might have been a calculated idea on Smith's part from the get-go.
During a 2021 Q&A session with GQ, he revealed that it was his decision to wear the jacket inside out, confirming that it was an example of his "mad creativity" on the show. Smith went on to explain that he wanted to be different and stand out, but he didn't expect fans to still be talking about the jacket almost three decades later. "It's weird that you do something that seems so little and 30 years later, it's still around," he added.
Most Smith fans won't be surprised by this revelation, however, as also improvised iconic moments while starring in other notable projects.