The Line From The Bel-Air Trailer That Means More Than You Think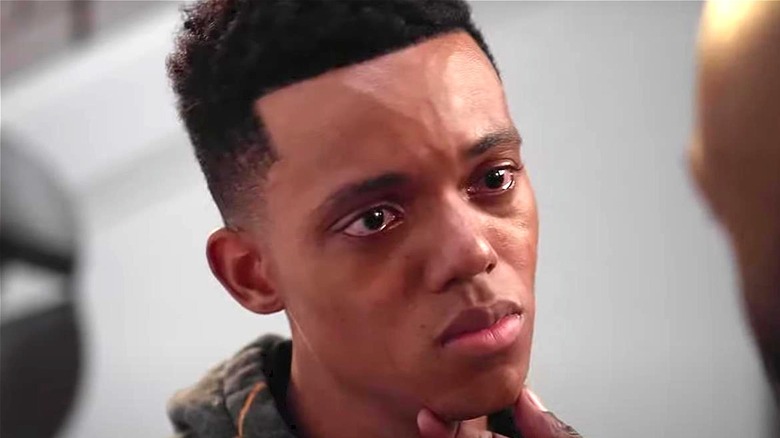 Peacock/YouTube
A fresh (ahem) look at "Bel-Air" — the dramatized version of the classic sitcom "The Fresh Prince of Bel-Air" — has arrived online, looking both eerily familiar and completely different. The classic story that we all know and can recite off by heart whenever someone says the words, "in West Philadelphia," has been given a modern update and a severe polish. That being said, the all-new trailer isn't without several nods to the series that it's being inspired from.
Besides the tension already bubbling between Will (Jabari Banks in his first TV role) and his cousin Carlton (Olly Sholotan), there are also glimpses of iconic items linked to the reign of the first Fresh Prince that any fan can spot a mile off. Before all of that, though, there's a particular line uttered at the start of the new preview that may prick up the ear of any Fresh Prince fans if they know it well enough. No, it's not anything related to Carlton's love of Tom Jones (we doubt this one even knows who he is), but rather a conversation between uncle and nephew that goes back to the beginning.
The new 'Bel-Air' teaser quotes a line from the very first 'Fresh Prince' episode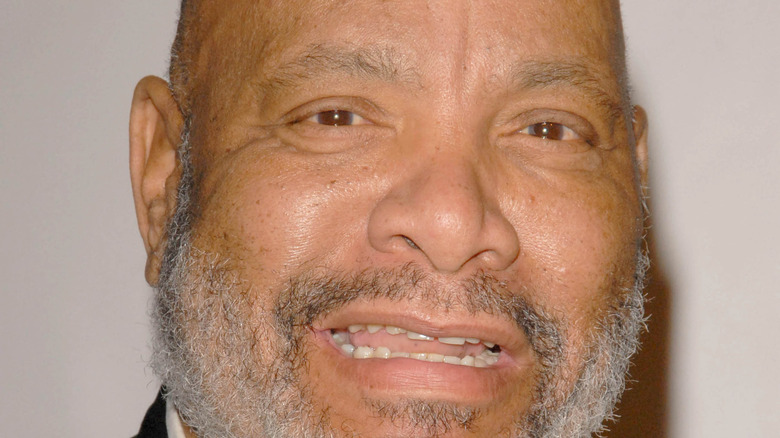 s_bukley/Shutterstock
Fans of the original series will know that even with all his tight bonds with his Bel-Air-based relatives, the relationship between Will (Will Smith) and his Uncle Phil (James Avery) was the highlight of the show. As often as Will may have rubbed his stoic new guardian up the wrong way, the young man also looked to him as a father figure when he didn't have one himself, leading to one of the show's most iconic and memorable moments. 
Things weren't always that way, of course. Initially, the two failed to see eye-to-eye on pretty much any level, which led to a confrontation in the pilot episode of "The Fresh Prince of Bel-Air" (via YouTube), where Will called out his rich Uncle saying that time had made him soft, "you forgot who you are and where you came from."
This very line looks to have been altered for the all-new series, as we hear at the start of the trailer, Will's friend Jazz (Jordan L. Jones) advise that "this town will make you try to forget who you are and where you came from." 
Could this be another simple nod to the original show, or foreshadowing a conversation set to take place between Jabari Bank's new prince and his own Uncle Phil (Adrian Holmes)? We'll have to wait until the first three episodes debut on Super Bowl Sunday, February 13 on Peacock to find out.