Hellboy Star Promises Reboot Is Not An Origin Story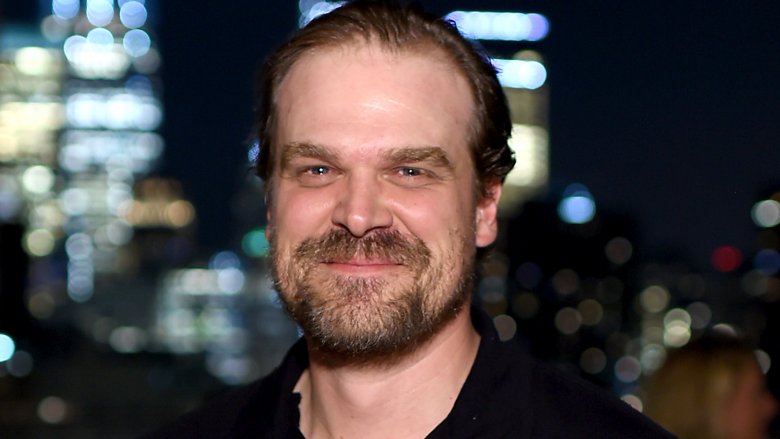 Getty Images
Perhaps taking a cue from the origin-skipping, wildly successful Spider-Man: Homecoming, there will be no time wasted going over material we already know in the new Hellboy movie, the reboot's star has promised.
David Harbour, perhaps best known as Chief of Police Jim Hopper from Stranger Things, will be assuming the role of Hellboy in the newest iteration of the series, taking over in a role that Ron Perlman originally brought to life. Harbour revealed the news about the movie's focus during a chat on the Happy, Sad, Confused podcast (via CBR).
"There is something of [his origin], but it's not really an origin story movie," Harbour said. "We kind of pick up the movie like we're running and gunning. We do have a little bit of stuff where we show stuff, but it really is a story and you just drop in with this guy."
Harbour compared the way the movie handles Hellboy to the way Raiders of the Lost Ark introduced its hero, Indiana Jones. "This is just a guy who goes and steals idols and fights Nazis and wants to steal the Ark of the Covenant," Harbour said. "But you never go back when he's a kid and you're like, 'How did he become Indiana Jones?' It's like no, we accept that this is Indiana Jones, and I think that's what our story does too. You accept that there's this half-demon guy running around the world and being a paranormal investigator and solving crimes and also dealing with his own issues at the same time."
Hellboy will be out sometime in 2018. In addition to David Harbour as the titular hornless hero, the movie will feature Sasha Lane as comic character Alice Monaghan, Ian McShane as Hellboy's adoptive father Professor Bruttenholm, and Milla Jovovich as the villainous Blood Queen. While we wait for more news about the new take on the character, check out our feature on why we never got to see Guillermo del Toro's Hellboy III.