Xena: Warrior Princess Reboot Is Dead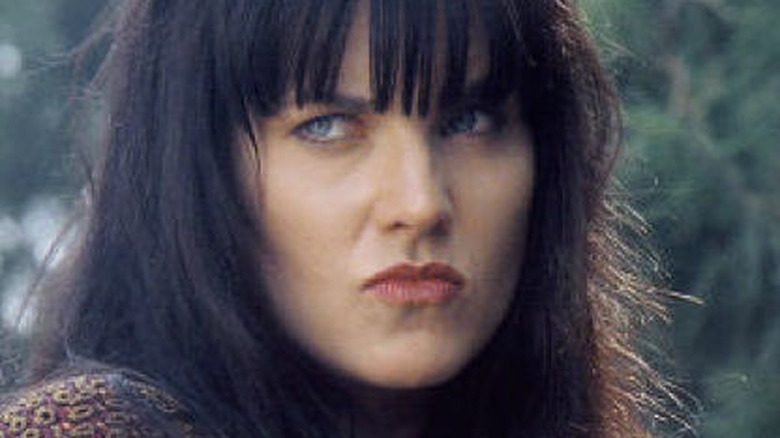 NBC isn't moving forward with its planned Xena: Warrior Princess reboot. 
NBC Entertainment president Jennifer Salke has confirmed that the refresh in its most recent form is completely dead, likely caused in some part by the company parting ways with Lost alum and Xena: Warrior Princess reboot writer Javier Grillo-Marxuach. 
"Nothing is happening on that right now. We looked at some material; we decided at that point that it didn't warrant the reboot," Salke told The Hollywood Reporter. "I'd never say never on that one because it's such a beloved title but the current incarnation of it is dead."
The fantasy series that aired in syndication from September 1995 until June 2001 was all prepped and ready for the revival treatment, with an all-new actress intended to climb aboard and take on the title role made famous by Lucy Lawless. Xena: Warrior Princess series co-creator Rob Tapert and original Spider-Man trilogy director Sam Raimi were attached the NBC International Television Studios entry, overseeing the entry through their Ghost House Pictures banner.
However, when Grillo-Marxuach announced that he had departed from the reboot project in April of this year, things went downhill. Grillo-Marxuach cited creative differences as the primary factor in his exit, stating, "I'm heartbroken to have left the Xena project over insurmountable creative differences. The character is dear to me, and to millions of fans worldwide, and I truly believe that now—more than ever—a land in turmoil cries out for a hero. I truly hope that the alchemy of creative elements that has to come together to make possible either a reboot or revival of this amazing property will someday coalesce, and that Xena will return in a way that does honor to what came before while looking to the future."
Overall, Grillo-Marxuach's vision for the Xena revival suggested that he would have explored a romantic relationship between Xena (Lawless) and her trusted sidekick, Gabrielle (played by Renee O'Connor in the original series). Where such a dynamic was only ever existent in the show's subtext, the reboot would bring it to the forefront. That is, if Grillo-Marxuach had his way. 
"There is no reason to bring back Xena if it is not there for the purpose of fully exploring a relationship that could only be shown subtextually in first-run syndication in the 1990s," Grillo-Marxuach revealed early last year. 
Such a notion was often hinted at in the original Xena show, but it was never fully or officially confirmed. However, both Xena diehards and actress Lawless herself have fancied the idea of Xena and Gabrielle as a legitimate couple. In 2003, Lawless said that the final scene of the series—which featured a kiss between the two female protagonists—confirmed that their relationship wasn't platonic in nature. "It wasn't just that Xena was bisexual and kinda liked her gal pal and they kind of fooled around sometimes," Lawless said of what the infamous smooch represented (via THR). "It like, 'Nope, they're married, man.'"
Though the reboot is lifeless for now, Salke did confirm that NBC remains open to reconsidering another Xena revival sometime in the future. That said, it would be under one condition: "I need someone to come in with a point of view about what they want to do," said Salke.
While we wait to see if a Xena revival will rise from the ashes, check out the reboots we'd like to see with all-female casts.