Oscar Issac Says New Film Annihilation Will Be 'Very Weird And Very Beautiful'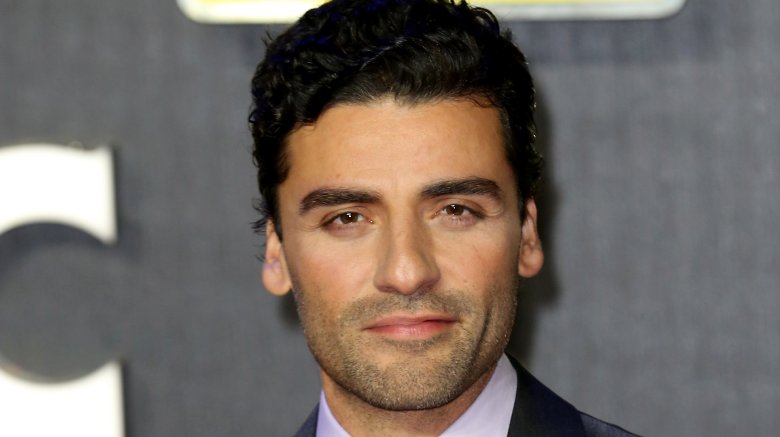 Getty Images
Oscar Issac's new, non-Star Wars science fiction film will be one to look out for, the star promised in a chat with Entertainment Weekly.
While noting that he has "not had the pleasure of seeing it yet," Issac nonetheless guaranteed that his upcoming film Annihilation will be "very weird and very beautiful." Directed and written by Alex Garland, based on a book of the same name by Jeff VanderMeer, Annihilation follows the story of a biologist's expedition into an environmental disaster zone, and the unexpected mysteries that her group encounters there. 
In addition to Issac, the film also stars Natalie Portman and Jennifer Jason Leigh. Issac and Portman will play husband and wife, with Issac's character being the only person to have visited the disaster zone and survived, returning home after a 12-month absence with strange symptoms that spur Portman's character into action.
"You know, Alex Garland makes completely unique things, and he's such a visionary, and I think it's going to be a very powerful film," the actor said. "Maybe not for everyone—but that's what's amazing about working with artists like the Coens or Alex Garland, is that they follow their own creative impulses, and that's, at the end of the day, how they make their decisions, following their own artistry and not making it all about things on the outside, and what's going to please everyone. It's so special to get to work with people like that."
Issac previously worked with Garland on 2015's Ex Machina, one of the best sci-fi movies in recent memory, which Garland also wrote and directed. In addition to helming Ex Machina, Garland also wrote 28 Days Later..., Sunshine, and Dredd. As for Issac, the actor will also be seen this December reprising his role as Resistance fighter Poe Dameron in the eighth Star Wars episode, The Last Jedi. 
Annihilation is set to be unleashed on February 23, 2018. Check out our summary of the first-look footage here, and follow it up with our feature on the most underrated sci-fi movies of the last fifteen years.