Moon Knight Writer Reveals The Surprising Reason Why Arthur Harrow Is The Show's Villain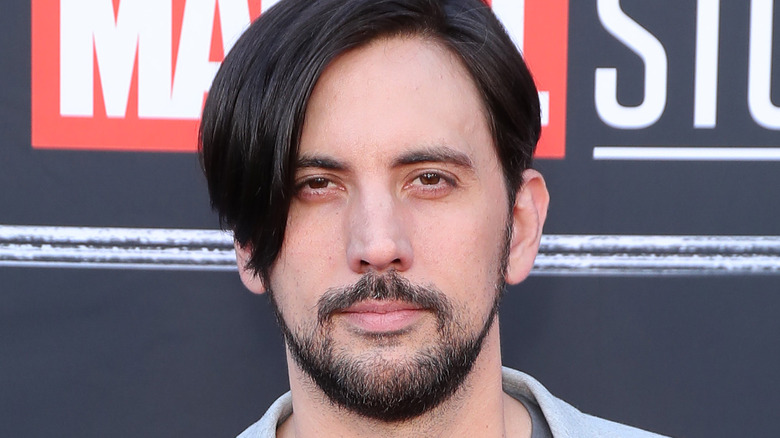 Leon Bennett/Getty Images
Moon Knight is the newest Marvel comics superhero getting his own spot on the Disney+ streaming platform. His story is a tale as old as time: a former Marine gets fatally wounded while on a mission, makes a pact with an Egyptian god in order to be brought back to life, and dedicates himself to obeying his new deity's demands for justice and vengeance. You know, the usual.
The upcoming Disney+ series "Moon Knight" has been teasing fans in recent weeks with various trailers to generate hype and get Marvel fans interested in what's to come. The trailers have revealed some pretty juicy details about what's in store for the series, including the titular hero's multiple identities and the main villain, Dr. Arthur Harrow (Ethan Hawke). Jeremy Slater, the writer who adapted the series for television and is credited with writing six episodes (including the first one) has been active on social media to answer fan questions and help generate hype. In doing so, he has given fans some insight into why they chose one of the lesser-known villains from the "Moon Knight" comic books as their main bad guy for the series.
Slater was worried that fans would confuse Bushman with Killmonger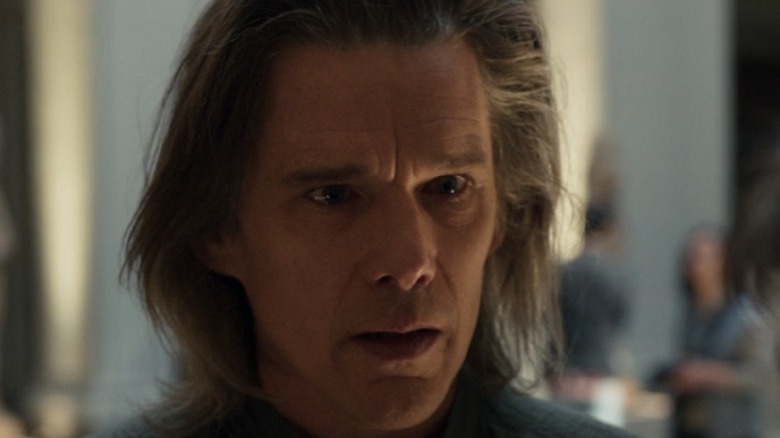 MARVEL/Disney+
In a tweet from a fan asking why Slater chose such a minor comic book villain out of the swath of "Moon Knight" villains which have existed over the years, he answered that Bushman, the comic's most recognizable bad guy, "just felt too close" to "Black Panther" antagonist Erik Killmonger. "So we decided to invent a villain instead," Slater continued. "Ethan Hawke in particular was instrumental in creating Harrow." That seems like a strange word choice, though, because Dr. Harrow does exist in the comics. Sure, he only appeared in one issue, and Hawke's physical portrayal of Harrow differs greatly from the original artwork. But the fact that the show's writer claims he's inventing a new character strongly hints that the show will take a sharp left turn from the source material.
Fan chatter in the replies ranged from curious to mostly positive. There was at least one dissenting reply, though. @dakywich questioned Slater's logic, insisting that Black Spectre and Morpheus would have been better choices. @ChrisJagged also suggested that Stained Glass Scarlet make an appearance, which is an intriguing prospect. Either way, it'll be interesting to see how much the show deviates from the books when it debuts on March 30.