Meet The New Mutant Eclipse In The Gifted Promo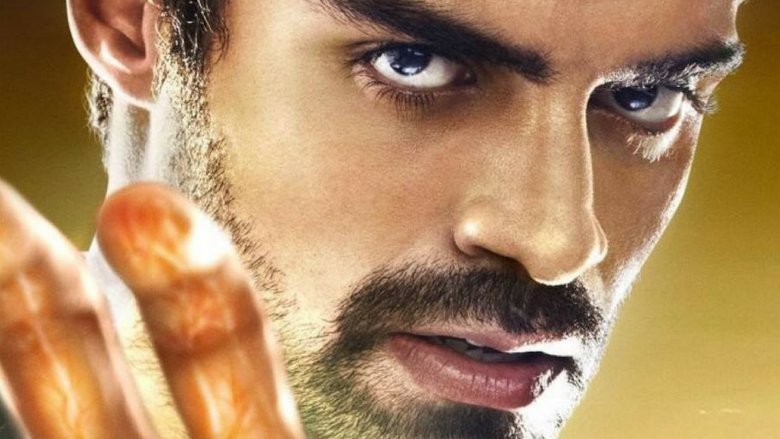 Marvel has picked a very timely moment to reveal details about The Gifted's new mutant Eclipse. The show released a new promo featuring the mutant Monday, just in time for the solar eclipse that will take over the United States.
Without darkness, there is no light. Meet Eclipse. See him in #TheGifted, premiering 10/2 on FOX. @thegiftedonfox #MutantsUnite #Eclipse pic.twitter.com/fZfzxbxILO

— Marvel Entertainment (@Marvel) August 21, 2017
The Gifted follows a family who is forced to go on the run from a hostile government after the children (Natalie Alyn Lynd, Percy Hynes White) discover that they have mutant powers. The twist? The father of the family (Stephen Moyer) is a member of the government agency tasked with hunting mutants down.
Eclipse, played by Sean Teale, is one of the members of the underground network of mutants that the family joins in order to survive. Unlike the natural phenomenon, the show's Eclipse doesn't have the ability to block out the sun. Marcos Diaz, as he is also known, has the ability to absorb and manipulate photons, allowing him to fire lasers and shine bright light. However, like many superpowers, this comes with a downside– he burns everything he touches. "He never means to," Teale explains in the promo. "But his life isolates him from close relationships with anyone."
There is one person who Diaz has grown close to over the years, though– Polaris, also known as Lorna Dane. Polaris, played by Emma Dumont, has the ability to manipulate magnetism, but this won't be able to save her from being captured by Sentinel Services. As shown in the trailer for the show, Dane is in trouble with the law at the start of the show, something which is sure to be difficult for Diaz as well.
"He's been on the run for so long, I mean his life isn't remotely easy," Teale said. "But he's found this sort of family in [Blair Redford's] Thunderbird and Polaris and what they're trying to do together, which is to help any mutants in a world that is actively trying to pursue them. Eclipse willingly or not has leadership qualities in him. Although he's volatile and erratic, he also has the desire to do good." 
Amy Acker, Jamie Chung, and Coby Bell fill out the cast of the show, which comes from Burn Notice's Matt Nix. The pilot, directed by X-Men's Bryan Singer, will premiere on FOX at 9 p.m. on Oct. 2. While we wait for the show to premiere, see some of the other TV series that will blow you away this year.