Did Natalie Wood Actually Sing In West Side Story?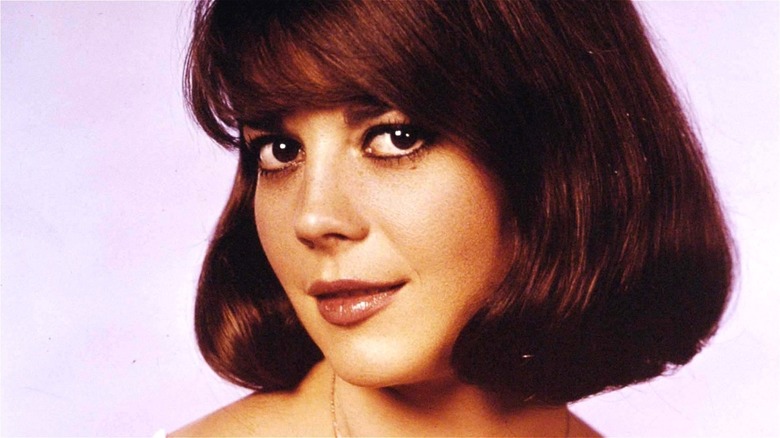 Photo Credit: Avalon/Getty
The original 1961 movie musical "West Side Story" (based on the stage musical from 1957) was critically lauded from its release, when it made $43.7 million domestically on a $6 million budget (via The Numbers). The following year, it won a total of 10 Academy Awards, including best picture, best director, and best score. Even after the 2021 Steven Spielberg remake, it is still considered one of the best films of the musical genre. The modern-day "Romeo and Juliet" adaptation in the streets of New York stars Richard Beymer, Russ Tamblyn, Rita Moreno, George Chakiris, and Natalie Wood.
One of the charms of the original, of course, is the immensely catchy music, with songs like "Tonight," "I Feel Pretty," "America," and "Somewhere" making up a collection that became, according to AllMusic, "one of the most popular soundtrack recordings of all time." In fact, the movie soundtrack topped the Billboard Hot 200 chart for 54 weeks. Hollywood legend Natalie Wood, who played Maria, took the part after "an extensive talent search" for what Wood called "a jet-age Juliet," according to media from the time (per the Canadian Broadcasting System). Chosen for her box-office appeal as well as her acting ability, Wood came in late to the production. "[Director] Jerome Robbins, who is just the greatest, helped me so much with the dancing and the singing," she told a CBC Radio interviewer (1:37 mark).  
But did Wood really sing in the movie? Well, yes, she did — or, at least, she'd recorded it that way. The production had other plans.
Wood learned on the final day of production that Marni Nixon's singing voice would be used instead
When the late Natalie Wood was hired to do "West Side Story," she believed she'd (mostly) be singing the role of Maria. She knew that singer Marni Nixon, who had dubbed Deborah Kerr's singing voice in "The King and I," would be recording the same tracks and substituting for some of her high notes. What Wood was not told was that United Artists was planning to re-dub her voice entirely — and Nixon was sworn to secrecy about her role.
Stephen Cole, who wrote Nixon's biography, told National Public Radio, "In fact, they did pre-recordings in the same studio with the same orchestra, where Natalie would do a song and then Marni would do the same song. Marni thought it was barbaric, because Natalie was not good and everyone would tell her she was wonderful, she was fabulous, knowing that they would not be using her tracks."
 The Hollywood Reporter notes that Wood only learned the truth on the final day of production. Her own biographer, Suzanne Finstad, told The Washington Post that Wood was "devastated" by the news. She said, "Realistically, she did not have the range for the light operatic score of 'West Side Story,' but she had a sweetness to her singing voice that would have enhanced the characterization of Maria." Later, Wood would have her contracts changed to make sure her voice was used, as it was in the 1962 movie "Gypsy," but she was dubbed again in 1965's "Inside Daisy Clover" (via Lost Vocals).
Nixon said the situation was complicated, but she enjoyed playing the part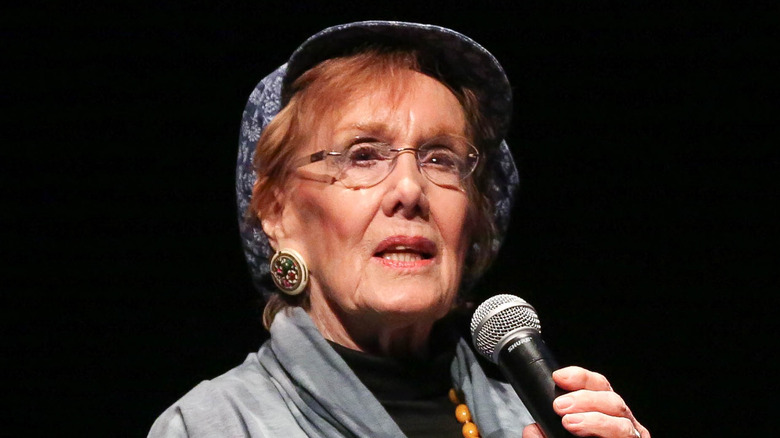 Rob Kim/Getty Images
In an interview with The Arts Desk prior to her death in 2016, Marni Nixon said the situation was somewhat challenging; the singer wasn't able to hear Natalie Wood in advance to develop some idea of her technique, and Wood's lips weren't always in sync with the music. Nixon was expected to fix that when she re-recorded the tracks. "It was very complicated but we got through it, and it was fine, and in the end I really had to do some of her voice acting too," she said.
The singer called the others on the production "mean" for not telling the actress the truth. She noted, "[Natalie] was good if you were doing like an ordinary pop song or something live where it wasn't being recorded so specifically. Her voice didn't have quite the core to it that is needed to do a (Leonard) Bernstein score, which is very complicated and has to be done in the exact right pitch; the notes have to be held as long as they're written. Her voice was a little wavery." 
Still, Nixon said she was "absolutely thrilled" to be part of such a major musical event, calling the experience "a great acting challenge to try to become the fabric of the voice," though she found it hurtful that she was not allowed to discuss her role. As for Wood, Nixon met her months later at an interview; the actress nodded and greeted her, "but she was very cool," Nixon remembered.