New Avengers 4 Set Photos Confirm Japanese Location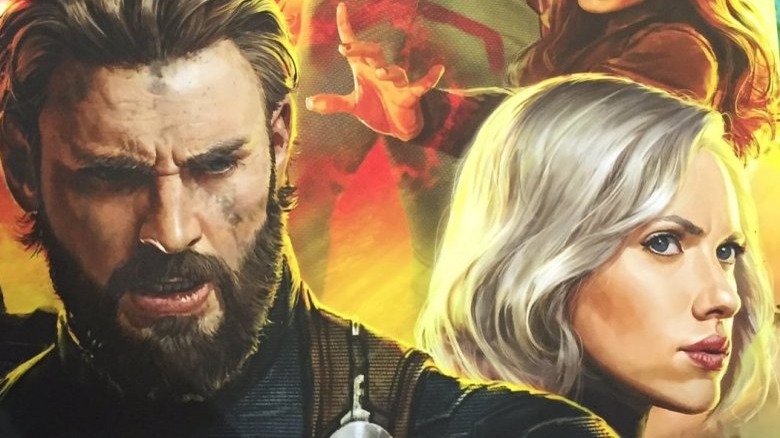 Marvel/Twitter
It looks like Earth's Mightiest Heroes are going international for their fourth outing. 
A new batch of set photos from Marvel's Avengers 4 tease that the film will take a trip to Japan, confirming previous reports of such an adventure.
Twitter account MCU_Tweets shared the snaps, giving original credit to Atlanta Filming, which feature the very first looks at the film's Tokyo, Japan set as well as a few of its extras. The tweet's caption simply calls the fresh locale a "unique and colorful outdoor Japan[ese] set," and no other information was dished up. 
None of the main actors or members of the Avengers team are shown in the images, leaving the link between the Japan storyline and the central Thanos (Josh Brolin) versus Avengers conflict enveloped in a ton of mystery for the time being. The upside is, however, that production is slated to continue for several more months. Given that knowledge, it's possible that some of the movie's more recognizable cast members could be caught on the Japan set. 
Additionally, these photos don't clarify whether the Japanese Yakuza, members of the country's transnational organized crime syndicates, will be involved in the film, or whether Scarlett Johansson's Black Widow will brush shoulders (or engage in battle) with them. The criminals have been widely rumored to play a part in the upcoming pic, so it seems inevitable that a slow leak of information either confirming or denying their inclusion will kick off at some point in the near future. At any rate, the new images do suggest that the Tokyo segment of Avengers 4 will be prominent, making the possibility of the Yakuza appearing a bit more likely than it was in the past. Speculation regarding the Yakuza in Avengers 4 first made its way online a few weeks ago.
The Japan location is definitely fitting considering that the third Avengers movie, Avengers: Infinity War, has been billed as a culmination of the entire Marvel Cinematic Universe thus far. It only makes sense that the heroes and villains would embark on a globe-trotting journey, as it would reflect the scope and magnitude of the film's premise. Carrying that vibe over to the fourth Avengers flick would only uphold the epic nature, and it appears that's exactly what's been done. 
Filming on Avengers 4 began earlier this month, and is slated for a May 3, 2019 release. Fans can catch the super-sized team join forces a bit earlier when Avengers: Infinity War is released on May 4, 2018. In the meantime, find out every superhero that will appear in Infinity War.
New AVENGERS 4 set photos show a unique and colorful outdoor Japan set!

(via @AtlantaFilming) pic.twitter.com/B9lLTCllN3

— MCU News & Tweets (@MCU_Tweets) August 20, 2017