The Video Game You Forgot Starred Jada Pinkett Smith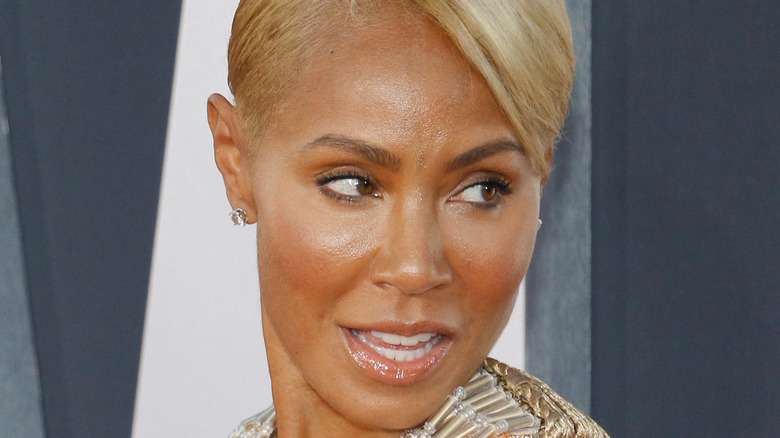 Tinseltown/Shutterstock
Jada Pinkett Smith has appeared in "The Matrix" series since the first sequel, "The Matrix Reloaded." "The Matrix" fans should be familiar with her face, considering her reprisal of Niobe in the following films, "The Matrix Revolutions" and "The Matrix Resurrections." However, some might not realize she also voiced her character in the first video game based on the films. 
Pinkett Smith plays Captain Niobe, a rebel fighting against the Matrix and pilot of the Logos. There are four "The Matrix" games total: "Enter The Matrix," "The Matrix Awakens," "The Matrix Online," and "The Matrix: Path of Neo," most of which include Niobe as a character. She shares the role with voice actresses Gina Torres and Kimberly Brooks, who play Niobe in "The Matrix Online" and "The Matrix: Path of Neo" respectively. However, Pinkett Smith is the OG Niobe and plays her in the first "The Matrix" video game, "Enter the Matrix."
"Enter The Matrix," an action-adventure game based developed by Shiny Entertainment, launched in 2003 following the success of "The Matrix Reloaded." It focuses on the rebels and Niobe's crew, including Ghost, the first mate of her ship. The cast also includes protagonists Morpheus, Trinity, and Neo. Niobe is one of the playable characters as the Captain of the Logos, and Ghost joins her as the other playable main character. "Enter the Matrix" overlaps with the events in "The Matrix Reloaded." As Niobe is one of the main characters, Pickett Smith played a large role in the success of the first game.
Pinkett Smith might not be done with video games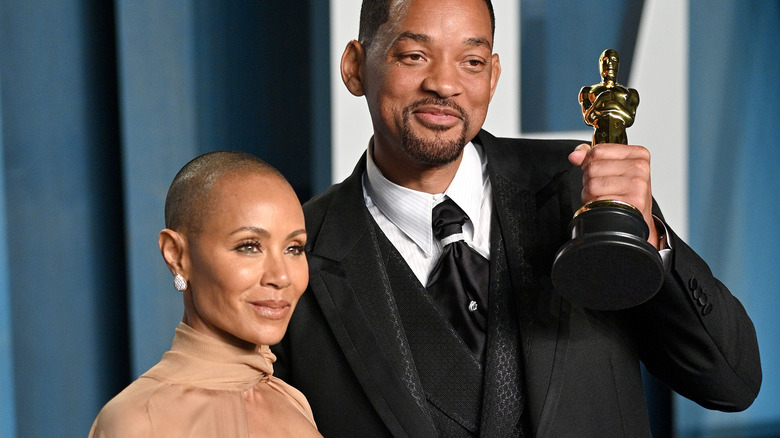 Lionel Hahn/Getty Images
In an IGN-hosted "inexperienced carpet" in 2021, Pinkett Smith spoke about her appreciation for the "Matrix" games and how she loved collaborating on the project during a time when video games were still gaining a foothold in the media landscape.
"That was so innovative at the time, to combine the idea of the videogame story with the movie, and it was just so dope, you know what I mean? And so, I would love to do something like that again," she told the hosts. She also mentioned that she still cherishes a cardboard cut-out of herself as Niobe, which she received as a gift from a video game store.
Pinkett Smith most recently played Niobe in "The Matrix Resurrections." Notably, she wanted to "show up" for director Lana Wachowski, who had recently lost her parents. "I love The Matrix and I love the story and I love what it offers to the world, but sometimes you show up for people to be part of the journey," Smith told entertainment outlet, EW. 
For those who don't know, Pinkett Smith has been a hot topic since the Oscars, when her husband slapped Chris Rock for joking about her alopecia. The couple hasn't issued an official statement about the behavior, unless you count Will Smith's vague reference to it during his Oscars speech.