What To Expect From Orange Is The New Black Season 6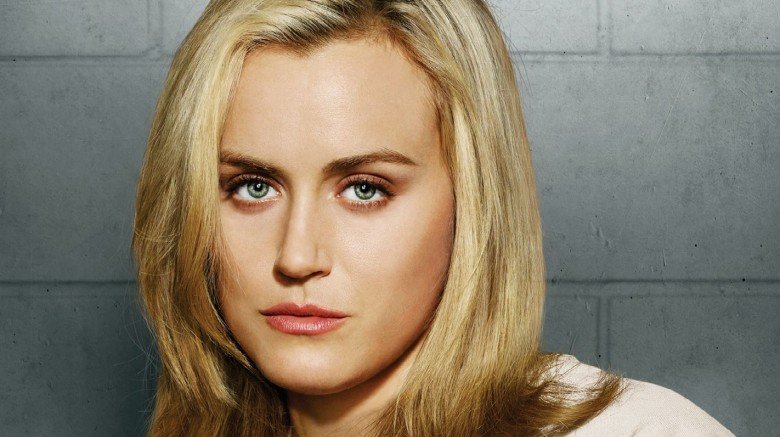 Warning: This post contains spoilers for the fifth season of Orange Is the New Black. 
There will be a different vibe in the newest season of Orange Is the New Black. 
Series star Adrienne C. Moore, who plays Cindy "Black Cindy" Tova Hayes in the critically acclaimed Netflix comedy-drama, recently sat down with The Hollywood Reporter correspondent Paul Costabile to chat about the past and future of Orange Is the New Black. More specifically, Moore dished up details on how the fifth season's cliffhanger finale will shape upcoming episodes. 
Last season's narrative centered around a prison riot, which spread across all 13 of the season's episodes, that left the fate of 10 well-loved characters hanging in the wings. It also suggested that the ladies of Litchfield Penitentiary may be sent to a new prison, hinting that the series will take place in new locations with a fractured lineup of characters. 
Moore commented that though she's "always excited about every season and what's going to happen," season six feels like "an amazing facelift." She went on to explain how the rifts the riot caused within the prison, and how that tension will influence the new season. "Toward the end of season five, there were some people that were agreeing to stick together, and there were some people that were looking out for themselves," explained Moore. "We'll see the repercussions of those decisions in this next season."
Like many Orange Is the New Black fans, Moore is wants to learn exactly the new season has in store, even though she's seemingly tapped into the core story already. "They don't want to tell us, and I asked them, 'Well, don't you guys want us to know so we can go into the episodes [knowing] what we're snaking toward?'" said Moore. "They said, 'No, because part of it is your discovery as the episodes go. If we tell you everything upfront, then it might alter or shift or change how you might approach something if you didn't know what was going happen... We want you guys to take the journey and see what you discover that we may not have thought about as we were writing it.'"
Additionally, Moore revealed that season six will likely continue the trend of tackling societal issues like race, sexuality, and class, though she couldn't offer any concrete specifics. "I'm curious to see as the season develops how they will factor in some of the things that are going on in our culture, and maybe even our world," Moore said. "And then also how we're able to still make it relevant to today."
Ultimately, season six will put the "new" back in to Orange Is the New Black, and fans will love it. "Y'all, this next season gonna be lit," Moore said with a laugh. "Take that however you want. Lit."
While we wait for more Orange Is the New Black to grace our Netflix libraries, take a look at the 25 best movies and television shows exclusive to the streaming site.