This Is How Much Money Law & Order's Ice T Is Actually Worth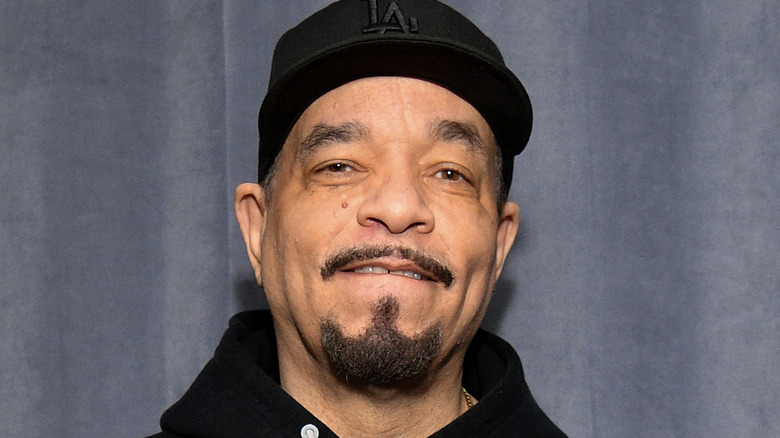 Dia Dipasupil/Getty Images
Standing as the second longest-running character in the franchise, and becoming certifiably meme-worthy in the process, Ice T's Sgt. Odafin 'Fin' Tutola has been a staple of the series ever since he debuted on "Law and Order: Special Victims Unit" in the grand old year 2000. Since then, he's appeared in 492 episodes of the show — as well as its spin-off "Law and Order: Organized Crime."
Unlike the rest of his on-screen colleagues in the show, though, Ice T began a career in a different entertainment field — earning Grammy awards as a rap artist and songwriter before switching over to television. Given that stellar combination that has fortified his career, it's safe to say that Ice T would undoubtedly be worth a few pennies. With such significant benchmarks in music and a fruitful career in one of America's most beloved procedurals, just how much is Mr. Ice T worth in real life? 
More than enough for Fin to go into early retirement, that's for sure.
Ice-T is worth $60 million
According to Celebrity Net Worth, with a killer combo of an incredible music career and a recurring appearance on "Law and Order: Special Victims Unit," Ice T's net worth is leaning into the healthy amount of $60 million. While his time behind the mic in the 1980s and 1990s may have had an impact, his earnings from appearing on the hit TV show he's been bound to for almost two decades aren't anything to sniff at either.
Having been a prominent figure on the show since its second season, Ice T now earns an impressive $250,000 per episode on "Law and Order: SVU," which is in its 23rd season. That works out at around $6 million per season before royalties. It's certainly a great little earner and a gig that fans love to see him continue in, even more so after the fears that circulated about him potentially leaving the show in February earlier this year. Thanfully, though, there doesn't look to be an end for Fin any time soon, as the actor confirmed – and we can only hope it stays that way, too.