Kenneth Branagh's First Oscar Was A Long Time Coming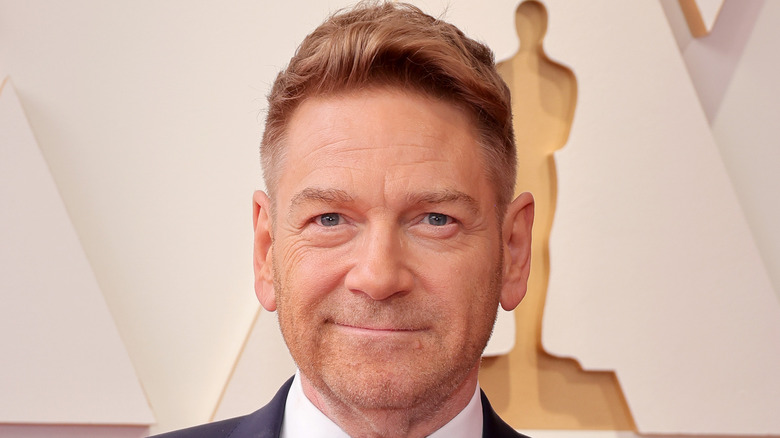 Momodu Mansaray/Getty Images
Let's say you have to list as many people who have won an Oscar as you possibly can without whipping out Wikipedia or IMDb. Chances are that Kenneth Branagh's name would be among that list of names. In fact, he'd probably be one of the frontrunners if you had to name people who've won multiple Academy Awards, as well. After all, Branagh's name is virtually synonymous with projects that seem almost custom made for the awards season, from his multiple Shakespeare films to his prodigious acting, directing, and screenwriting work. 
As such, it was not exactly a shock when the filmmaker took home the Best Original Screenplay Oscar for "Belfast" at the 94th Academy Awards. However, a fair few people may very well have been surprised when the announcer noted that it was his first win. It turns out that while Kenneth Branagh now finally officially fits that "Oscar winner" image, he has almost won the awarad multiple times before. In fact, Branagh's first Oscar was a long time coming.
Kenneth Branagh has been nominated many times before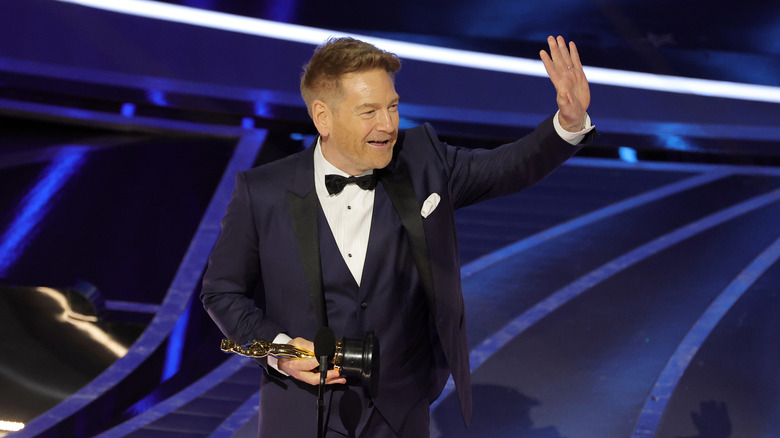 Neilson Barnard/Getty Images
Kenneth Branagh has certainly won plenty of awards over the course of his illustrious career (via IMDb). However, up to now, the Academy Award has eluded him, despite no less than five nominations before the year that brought him his big "Belfast" win.
Branagh started his Academy Awards nomination stint with a bang in 1990, when he was nominated for both Best Director and Best Actor in a Leading Role for "Henry V." In 1992, he received his third nomination for "Swan Song," this time fin the Best Live Action Short Film category. A few years down the line, in 1997, he added yet another new category in his extensive Oscar nod collection, when his Shakespeare adaptation "Hamlet" was nominated for Best Screenplay Based on Material Previously Produced or Published. Somehow, the year 2012 brought yet another nomination category in his extensive résumé, scoring a Best Performance by an Actor in a Supporting Role nomination for "My Week With Marilyn."
"Belfast" added a Best Motion Picture of the Year category in his Academy Award nomination collection, as well as a Best Achievement in Directing one — and, of course, a Best Original Screenplay one, which was the one that brought him his first Academy Award.