Adam Driver Hints At 'Unexpected' Kylo Ren Development In The Last Jedi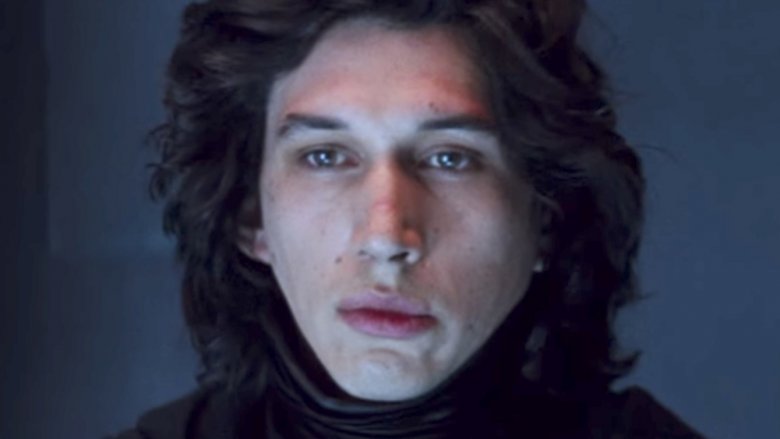 Contains spoilers for Star Wars: The Force Awakens
Whatever you think about Kylo Ren, you should probably rethink it.
During an interview on Sunday Today (via The Hollywood Reporter), Adam Driver teased that something big will happen to the villainous Kylo Ren in The Last Jedi, and fans won't see it coming.
When asked if audiences will be happy with what goes on with with his character, Driver replied, "God, I hope. I think it will be hopefully unexpected." 
Of course, that could mean just about anything. In The Force Awakens, Kylo Ren brought about the biggest shocker when he killed his own father, Han Solo (Harrison Ford), to continue on the path of the dark side. He also inflicted a serious injury upon Finn (John Boyega) on Starkiller Base before ultimately being defeated by Rey (Daisy Ridley).
So what would be unexpected? It's always possible that we'll learn more about his failed Jedi training under Luke Skywalker (Mark Hamill) and there could be a meeting between the two. Skywalker will begin the movie as a new mentor to Rey, who may or may not be the Chosen One.
 Or could Kylo Ren actually be the Chosen One? If he were to follow in the footsteps of his beloved grandfather Darth Vader, Kylo Ren could ultimately redeem himself in the end. 
Since very little about the plot of The Last Jedi has been revealed, we'll probably have to wait to find out until the movie hits theaters on Dec. 15. Until then, find out why The Last Jedi will blow you away.