Who Is Moon Knight Episode 3 Dedicated To?
Contains spoilers for "Moon Knight" Season 1, Episode 3
We've reached the halfway point of Steven's and Marc's adventure with gods, forgotten treasures, and questionable accents, and this week introduced us to an array of characters and one incredible showdown in that really fancy suit. Besides leaving us on another cliff-hanger at the end of the show's third episode, the creatives behind Marvel Studios' "Moon Knight" were a bit more tentative this week in one area specifically, taking time out in the show's credits to pay a heartfelt dedication to one of the show's cast members.
In the closing of this week's installment, Marvel paid its respects to Gaspard Ulliel, who made his final on-screen appearance, playing an iconic character from Moon Knight's comic book past. A charismatic and super suave display opposite Oscar Isaac in this week's episode, it was a portrayal that we will sadly never get to see again but still made an impact in the series regardless.
Gaspard Ulliel played Anton Mogart in this week's episode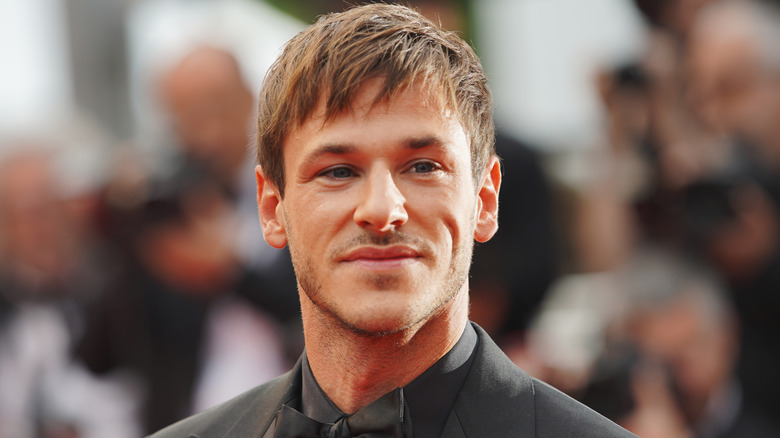 Denis Makarenko/Shutterstock
Appearing posthumously in this week's episode of "Moon Knight," Gaspar Ulliel tragically died in January before the show's release at the age of 37. The award-winning French actor and former face of Bleu de Chanel had a severe skiing accident in the Savoie region of the Alps following heavy weather and iced slopes.
In the comics, Ulliel's character, Anton Mogart, is a recurring villain and goes by the name of Midnight Man. A renowned thief, Mogart was given the aforementioned moniker due to his carefully planned heists always taking place at the stroke of midnight. While there is no prominent thievery occurring here, the episode sees Mogart and Moon Knight square off before Mogart rides off into the fog, taking a hit from one of our hero's crescent moon blades.
It's clear that the show intended to leave Mogart's fate ambiguous, but it will sadly never be revealed. You can see the next episode of "Moon Knight" when it returns to Disney+ next week on Wednesday, April 20.