This Is How Much Moon Knight's Ethan Hawke Is Actually Worth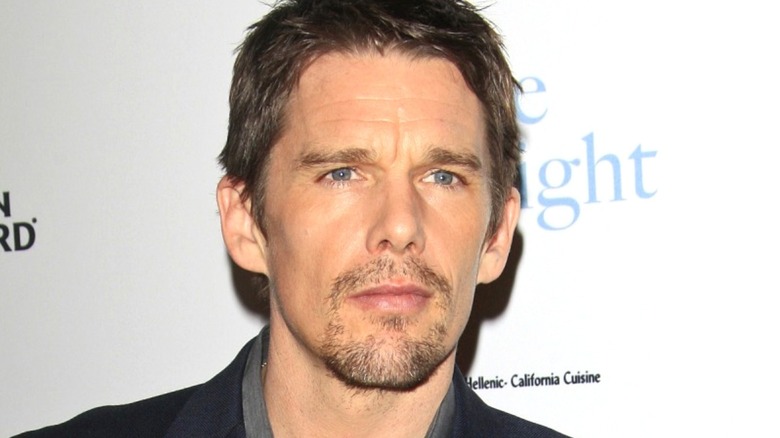 Joe Seer/Shutterstock
Ethan Hawke is one of the most accomplished actors of his generation. His resume dates back to the 1980s, but he broke out into the mainstream consciousness with his role in 1994's "Reality Bites." He earned critical acclaim for his role of Troy Dyer, and he went on to have his pick of roles in the years that followed, including "Before Sunrise," "Gattaca," and "Great Expectations."
Over the years, he's been nominated for four Academy Awards as well as a slew of other accolades. And he shows no signs of slowing down any time soon, with 2022 poised to be another big year for the celebrated performer. He's set to appear in two of the most highly anticipated projects of the year with "The Northman" and "Knives Out 2." But before any of that, he'll enter the Marvel Cinematic Universe with the role of Arthur Harrow in "Moon Knight."
With so much going on, it's only natural to wonder what the actor's net worth is like, and it's higher than you may think.
Ethan Hawke is reportedly worth $55 million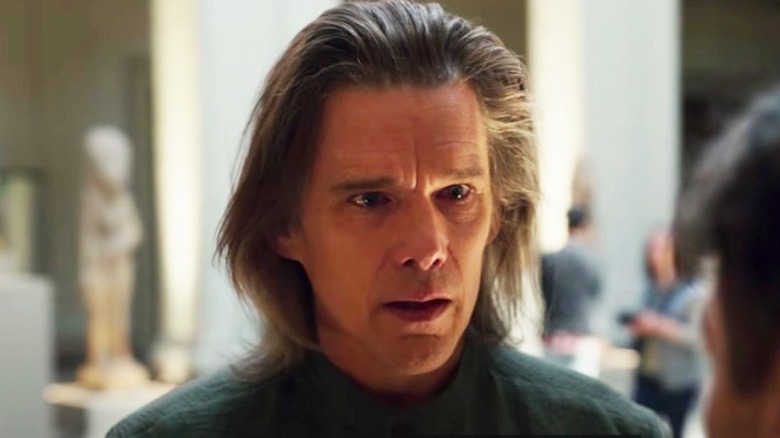 Disney+/Marvel Studios
While official details regarding Ethan Hawke's net worth are murky, the website Celebrity Net Worth sets the actor's portfolio at being worth in the neighborhood of $55 million. That would certainly make sense given Hawke's extensive career, in which he's not only worked as an actor but also a director, screenwriter, and novelist. That's a lot of sources of income, and seeing how he still regularly works with franchise names like Marvel and "Knives Out," it's safe to say he's still raking in big bucks. 
Of course, we do know that Hawke doesn't mind taking a pay cut upfront if there's a chance of greater fortune down the line. For the first "Purge" movie, it went widely reported that Hawke forewent his usual pay demands and only received scale (via Yahoo). However, Hawke agreed to take a percentage of the profits for a lower upfront fee, and seeing how "The Purge" made $89 million off a budget of only $3 million, he made out quite well for himself. Reports indicate he probably took home around $2 million for that one film alone. 
With more projects on the way, it's safe to say Hawke's net worth will only increase from here.