This Is How Much Moon Knight's Oscar Isaac Is Actually Worth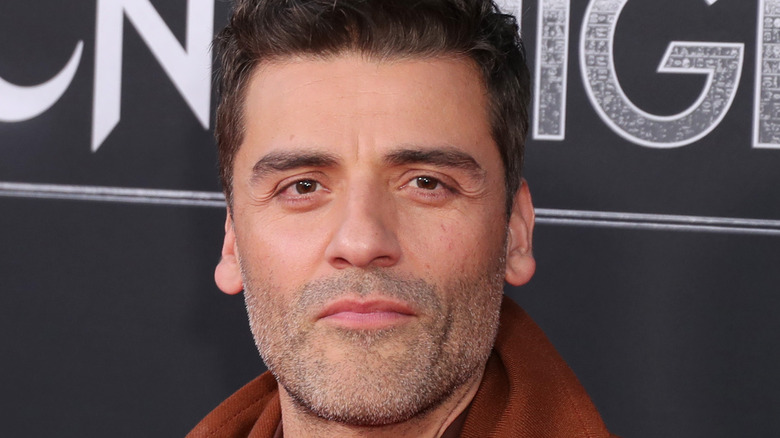 Leon Bennett/Getty Images
"Moon Knight" star Oscar Isaac has grown into one of the country's most recognizable actors over the last decade. Isaac started acting in the early 2000s after diving into the arts as a member of a Miami-based band called the Blinking Underdogs (via Broadway World). He really hit his stride as a film actor when he combined his musical talent and acting ability in 2013's "Inside Llewyn Davis," which saw him playing a down-on-his-luck folk musician in early 1960s New York City. Nearly a decade later, Isaac has significantly expanded his reach in Hollywood. He's moved through critically acclaimed performances in "Ex Machina" to starring roles in franchise blockbusters like the "Star Wars" sequel trilogy and Denis Villeneuve's 2021 sci-fi film "Dune."
Isaac struggled with the decision to take on his latest role in the new Marvel Studios Disney+ miniseries "Moon Knight." Isaac's joining the Marvel Cinematic Universe puts him in the company of other MCU megastars like Benedict Cumberbatch, Brie Larson, Mark Ruffalo, and Tom Holland as some of the most profitable actors in the world. All this success might make an Oscar Isaac fan curious about how much money he makes and where the net worth of the enormously popular modern-day actor stands.
Oscar Isaac is reportedly worth $10 million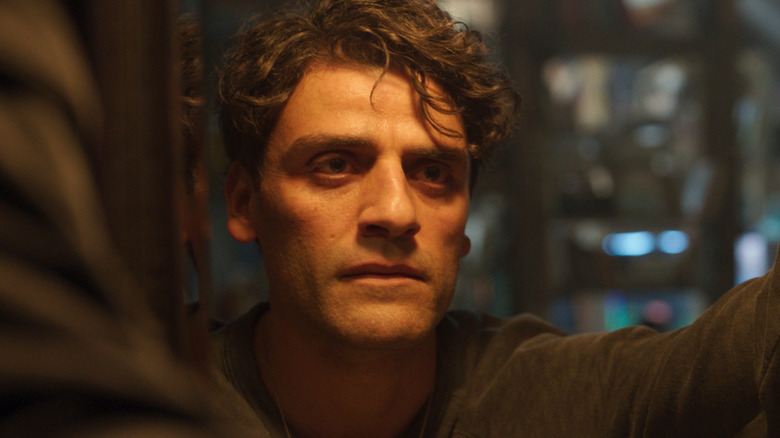 Marvel Studios/Disney+
According to the entertainment website Celebrity Net Worth, Oscar Isaac is allegedly worth around $10 million dollars. This does make total sense, given the impressive acting career he has put together since he started working in the industry in the early 2000s. While salaries for film and television actors aren't often made public knowledge, trade magazines do sometimes catch salary reports for major film franchises. In 2015, Variety reported that Isaac and "Star Wars" co-star Adam Driver commanded a "mid-to-high six-figures" salary offer for "Star Wars: The Force Awakens," more than Daisy Ridley and John Boyega, due to their established portfolios of film and television work. 
If Isaac made close to $1 million just for the first of his "Star Wars" appearances, it's easy to imagine that salary jumped into the millions for the other two movies in the sequel trilogy. "Star Wars" is also not the only high-profile job the actor has had in recent years. There's no doubt he was well-compensated for his work in movies like "X-Men: Apocalypse" and 2021's "Dune," and we're sure he's even done well for himself with projects like the animated "The Addams Family" films and the HBO miniseries "Scenes from a Marriage."