David Dastmalchian Details James Gunn's Influence On The Creation Of His Count Crowley Comics - Exclusive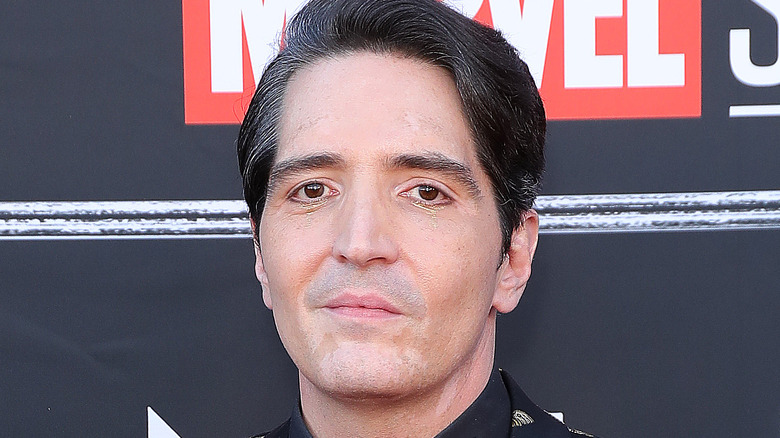 Leon Bennett/Getty Images
Long before David Dastmalchian flung deadly, colorful discs as Polka-Dot Man in writer-director James Gunn's DC antihero extravaganza, "The Suicide Squad," the acclaimed actor and writer was friends with the celebrated filmmaker. They bonded 10 years ago over their shared love of comic books, and since that time, Gunn unleashed his creative genius upon the Marvel Cinematic Universe with his "Guardians of the Galaxy" movies. Gunn didn't forget his friend, though, and wrote Polka-Dot Man specifically for Dastmalchian. leading to a portrayal that was widely embraced for its emotional depth and complexity.
Not surprisingly, Dastmalchian bought comic books published by DC and Marvel since he was a boy growing up in Kansas, and his ultimate dream of writing one himself was fulfilled in 2019 with the release of the first four issues of his creation, "Count Crowley: Reluctant Midnight Monster Hunter." Thanks to the success of the first volume, "Count Crowley" — the alter ego of late-night TV horror host Jerri Bartman, who fights monsters after she discovers they are real — is back with a second volume, titled "Count Crowley: Amateur Midnight Monster Hunter," and Dastmalchian is proud to say that Gunn was there for him since the beginning. 
Gunn encouraged Dastmalchian to push boundaries and stretch his imagination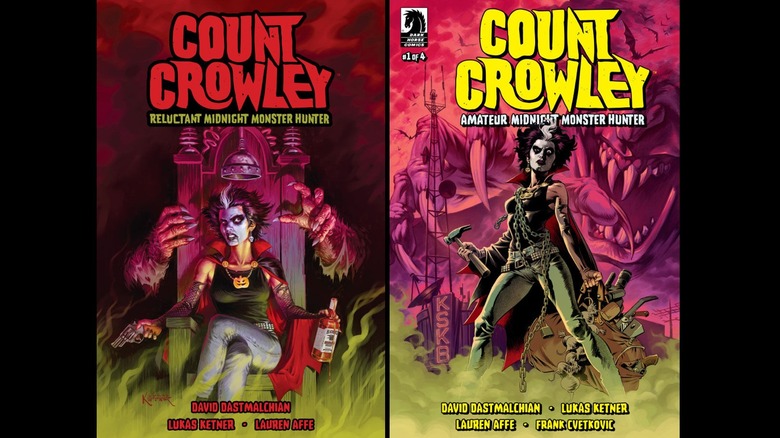 Dark Horse Comics
In an exclusive interview with Looper, David Dastmalchian recalled how James Gunn urged him to, first and foremost, redefine the definition of monsters that people have come to know.
"I, very early on in the process, when I was choosing my monsters, was sitting at James's old house in Malibu for a barbecue one day," Dastmalchian remembered. "We were talking about our favorite monsters. I was picking his brain about werewolves, and we had this long conversation about what has been problematic with werewolves in literature and films, etc., and why there was still so much room for development and growth when you consider the mythology of werewolves. What he encouraged me to do was to really push the boundaries and to stretch my imagination, and to try and go far beyond the tropes and traditions that have been established. He really inspired me to want to reinvent and reinvest in the mythology of not only werewolves, but vampires, zombies, witches, gorgons, all the creatures that you're going to see in the world of 'Count Crowley.'"
Dastmalchian said his first move with "Count Crowley" was to "turn all of the rules about monsters upside down" by establishing new rules, including, "silver bullets no longer kill a werewolf." Essentially, Dastmalchian was telling a new tale of fearsome creatures with no fear — a creative practice he gleaned by watching Gunn work. "Being in his presence and seeing the way that James fearlessly takes the biggest risks necessary to bring his imagination into the story that he's trying to tell really inspired me to not hold back at all and to throw as much of myself as I possibly could into 'Count Crowley,'" Dastmalchian said.
Getting Gunn's final stamp of approval meant everything
After issue #1 of "Count Crowley" hit comic book stands in 2019, Dastmalchian, naturally, sent Gunn a copy to get his take on it — a task that's not as easy as it sounds.
"I was nervous when I sent him the first issue of 'Count Crowley,' because his opinion means a lot to me, and I think he's a genius," Dastmalchian said. "When he told me that he really liked the comic, it was really important. I was so grateful ... James is a tough critic, and he is not going to hold back because he is your friend. He's not going to bulls**t you. He's not going to blow smoke up your butt. I was thoroughly touched and moved when he told me that he thought it was really cool."
"Count Crowley: Amateur Midnight Monster Hunter" is available at comic book shops and through Dark Horse Comics.