The Cobra Kai Character Closest To Mr. Miyagi's Skill Level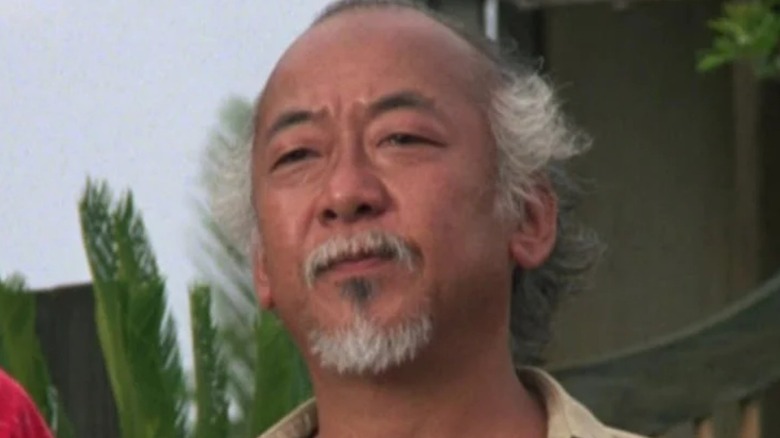 Columbia Pictures
Building on the legacy of 1984's "The Karate Kid" and some of its direct continuations, "Cobra Kai" is the perfect blend of nostalgia and originality. Yes, for the most part, it does focus on the complex dynamic between former teen rivals Johnny Lawrence (William Zabka) and Daniel LaRusso (Ralph Macchio) and the dojos they represent. However, they're not all that the series has to offer. "Cobra Kai" also features a crop of younger martial arts prodigies that are in the process of finding their footing on the mat as well as in the real world.
Across its four seasons, "Cobra Kai" has put a spotlight on several youths from both the Miyagi-Do and Cobra Kai dojos. Some of the most prevalent include the ever-confident Eli "Hawk" Moskowitz (Jacob Bertrand), the conflicted Miguel Diaz (Xolo Maridueña), and the skilled daughter of Daniel, Sam LaRusso (Mary Mouser), to name a few. Each has their own story, strengths, and weaknesses, but they've all shown some measure of potential. With a bit more training and devotion to their craft, they could become some of the best fighters in the canon.
No matter how good the new recruits get on "Cobra Kai," though, it's hard to deny that there's one man they'll have trouble measuring up to: Daniel's famed mentor, Mr. Nariyoshi Miyagi (Pat Morita). In fact, according to fans, there's likely only one person who could stand toe-to-toe with the late martial arts legend.
Chozen Toguchi could surely measure-up to Mr. Miyagi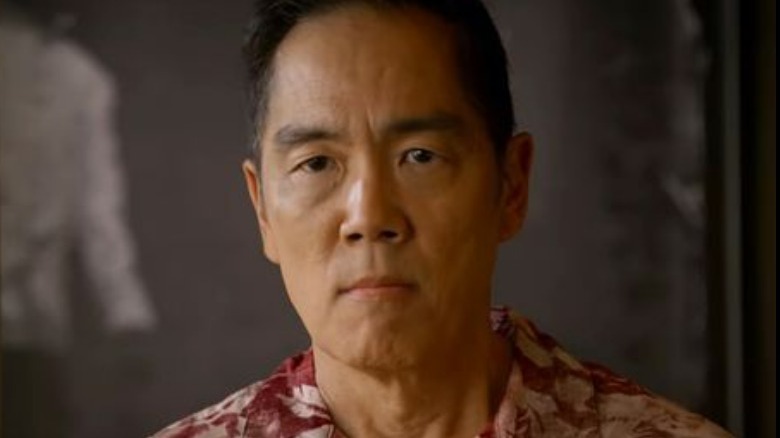 Netflix
A strong combatant and spiritual thinker, Mr. Miyagi mastered both mind and body, making him a difficult opponent for any hoping to take him down. Even in his old age, many tried and many failed, but someone has to have the ability to defeat him, right? Several "Cobra Kai" fans on Reddit are of the belief that Chozen Toguchi (Yuji Okumoto) is that person. Introduced in "The Karate Kid: Part II," Chozen studied under his uncle, Sato (Danny Kamekona), for years before dedicating his time and effort to mastering Miyagi-Do — something fans feel would give him a chance against Miyagi.
"He learned the entirety of Miyagi-Do...and has essentially trained for maybe 80% of his entire life. He's also the only living character in the universe that's achieved pure balance," wrote Redditor getrektscrub99, with Handle_Free adding, "Present day, definitely chozen, due to his extensive study of miyagi do for years following the events of kk2." Others, like Reddit user EvilLemon095, gave Sato himself credit as the one who could best Miyagi, writing, "Sato in theory is probably close to Miyagi, but we didn't see him fight much." Considering he's the one that taught Chozen much of what he knows, this theory isn't too far off either.
As of "Cobra Kai" Season 4, Mr. Miyagi and Sato Toguchi have long since passed, and Chozen is no longer in his prime. Therefore, the question of who could compete with Miyagi will remain up to interpretation.