Why Helen Hunt Almost Didn't Get Her As Good As It Gets Role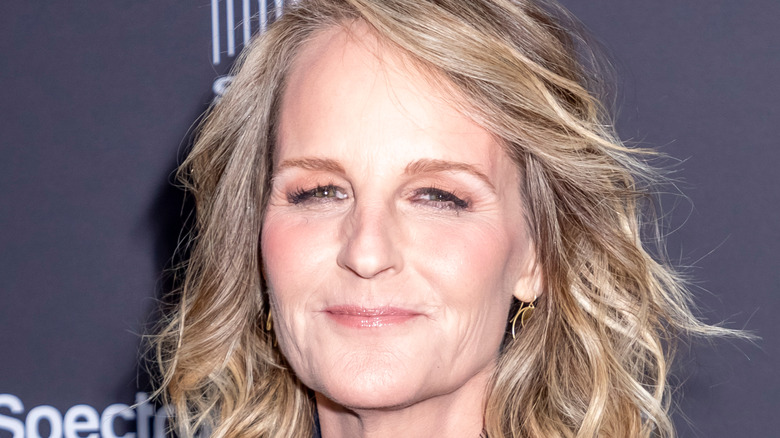 Sam Aronov/Shutterstock
Helen Hunt is a renowned actress who has been working in the business since the early 1970s, having racked up over 100 acting credits to her name (via IMDb). Throughout the years, she has starred in films such as 1996's "Twister," 2000's "Cast Away," and, more recently, 2020's "The Night Clerk." She is also known for playing the co-leading character of Jamie Buchman in the sitcom "Mad About You" from 1992 to 1999 — the performance even earned her seven consecutive Primetime Emmy nominations, four of which she won.
Another performance that got Hunt plenty of awards attention was her leading role in the 1997 romantic comedy-drama "As Good As It Gets," directed by James L. Brooks (who co-wrote the screenplay with Mark Andrus, according to IMDb). The film follows obsessive-compulsive writer Melvin Udall (Jack Nicholson), a man who is rude to just about everyone besides his regular waitress, single mother Carol Connelly (Hunt), at his local diner. However, when he is forced to watch his neighbor Simon's (Greg Kinnear) dog while Simon is recovering in the hospital, Melvin begins to soften — and grows closer to Carol.
The performance earned Hunt her first nomination for Best Actress at the Oscars — and then, her first win when she took home the prize that night. Considering how perfect Hunt is for the role, you may be surprised to learn that Hunt almost wasn't cast as Carol — here's why.
James L. Brooks initially saw her as wrong for the part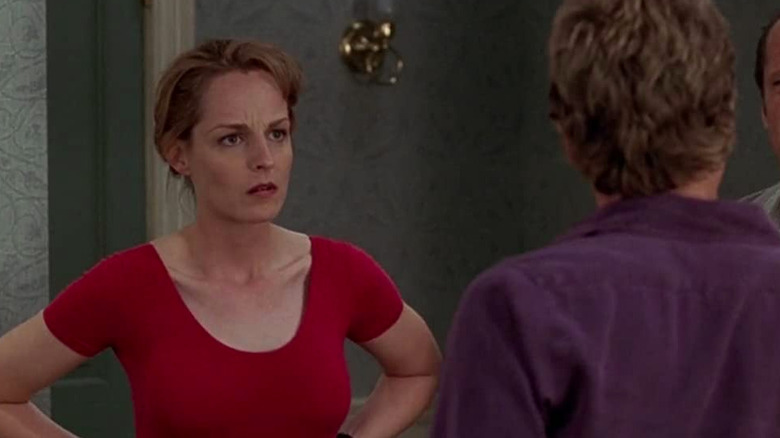 Sony Pictures
In 2018, Helen Hunt, Greg Kinnear, and director James L. Brooks spoke to Variety to discuss "As Good As It Gets" 20 years after its release. When asked when they all met, Brooks answered that it was likely at casting. Hunt replied, "I auditioned and the story I heard was that you were politely, reluctantly willing to see me, because I seemed so not right for the part."
While the Variety conversation moved on from there, Hunt elaborated on her statement about Brooks when speaking with Vulture in 2020. Vulture writer Rachel Handler asked Hunt how "Twister" changed her career, and she immediately brought up Brooks and "As Good As It Gets," stating that her performance in "Twister" may have skewed Brooks' perception of her. She explained, "When James L. Brooks was casting 'As Good As It Gets,' I was told that he thought I was just wrong for the part. And it was right after 'Twister.' So I guess he had that to go on, and 'Mad About You.' And I understand why he wouldn't see me as the right person for that job."
Luckily, she still got to audition. Hunt continued, "I don't know if the studio pushed him to do it, or what happened. But I got in the door and I auditioned. ... And then in the middle of my audition, I remember him running around to get someone to film the audition, and he started to get interested in me."