The Origin Of Hobo Jack's Nickname On American Pickers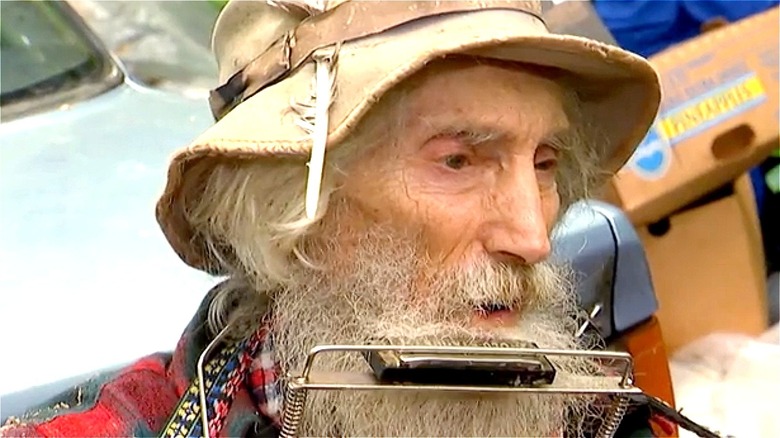 History
Even though "Hobo" Jack Sophir has only appeared in two episodes of History's "American Pickers" as of press time, the antiquer has become a popular figure among fans of the long-lived program. His shrewd negotiating skills and folksy manner has wowed the show's many fans, making him a popular supporting character in the "Pickers" universe. 
Hobo Jack keeps quite busy outside of the show. According to his personal website, he's released multiple self-published books, an album, and continues to appear around his Illinois hometown to wheel and deal for the automotive parts and Victoriana-related items he enjoys collecting. He travels to hobo festivals and meets across the country, and even performs live for appreciative audiences who yearn to hear him sing self-penned tunes such as "Yodlin' Away my Blues."
But even though Hobo Jack seems like an open book, the fellow does harbor some mysteries. For example, fans who have become acquainted with his work through "American Pickers" might want to know how he got his distinctive nickname. Here's how Hobo Jack became known as Hobo Jack.
The story behind Sophir's nickname is tangled indeed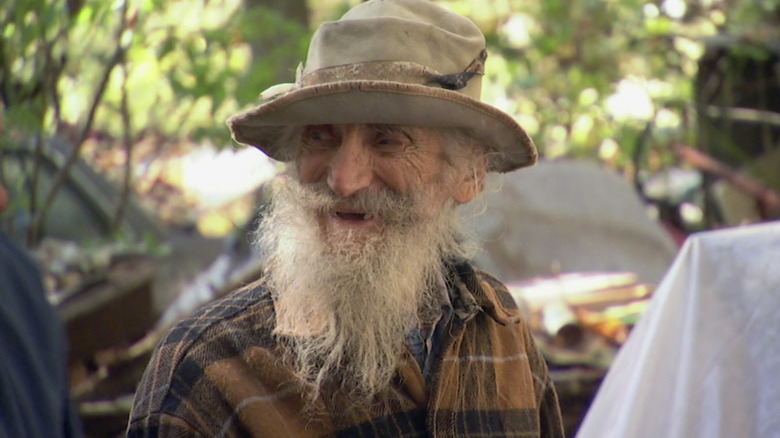 History
The tale behind Hobo Jack's nickname is quite a complicated one. According to an interview with The Traveling Adventures of a Farm Girl, head picker Mike Wolfe nicknamed Jack Sophir "Hobo Jack," but he prefers to be called something entirely different. On Sophir's website, he is known as "Backwoods Jack" or "Backwoods Hobo Jack," which combines his two nicknames.
So why is Hobo Jack known by these two different monikers? That's where things get tricky. A comment from Sophir's webmaster Bob Whiteside — better known as Video Bob — clarifies the matter. Whiteside left a statement on a YouTube video of Sophir performing at Wolfe's Antique Archeology shop in Nashville, Tennessee in 2011, revealing that Sophir gained the nickname "Backwoods Jack" from a conversation between Whiteside and Sophir's other friends. "Buzz Potter and Captain Dingo asked me about who Jack really was and a little about him. I answered, 'He lives by himself on a winding road in the backwoods.' They both smiled and said, 'That's it, Backwoods Jack.'" Whiteside added that the "Hobo Jack" nickname was History's idea, and not something Wolfe came up with. 
Sophir confirmed Whiteside's story on his personal Facebook page, writing, "I've been performing at Hobo Festivals as Backwoods Jack for almost ten years." Backwoods Jack is Sophir's official Hobo Road nickname, and he added that it was given to him during a Marquette, Iowa gathering.
"If you think that's too much information, you should see my books," Sophir quipped at the end of the post.